Receive a Certificate of Participation after attending a free online webinar
You can receive a free Certificate of Attendance for select webinars. After the webinar, you simply click a link in your webinar confirmation email and complete a short, online knowledge-verification quiz. A printable certificate will be available immediately upon passing the test.

Nancy O'Hara, M.D.
Whether you go to see your regular pediatrician, a specialist in autism or an integrative physician, you should know what questions to ask and why you might be asked certain questions. This lecture will help you to discover how to get the most information and support for all your time, money and effort. Learn More
Printable Flyer: CME for Medical Professionals

This activity - offered in joint providership by Cleveland Clinic and ARI - provides expert insight about behavioral improvement that can be achieved when underlying comorbid medical and neurological issues associated with ASD are addressed.
Print flyer
(.pdf)
ARI has published a quarterly newsletter, the Autism Research Review International (ARRI), since 1987. The ARRI has received worldwide praise for its thoroughness and objectivity in reporting the current developments in biomedical and educational research.
The latest findings are gleaned from a computer search of the 25,000 scientific and medical articles published every week. A one-year subscription is $20 (U.S. funds; $24 outside the U.S. - includes shipping). Each issue is sent via first class mail.
Keep up with the latest research updates -
subscribe now
through ARI's Autism Store on Amazon.com
Visit the
ARRI archives
to peruse a clickable, alphabetical
article index
of
Autism Research Review International
issues 1987 to 2006, Volumes 1 to 20.
Inaugural Coleman Autism Lecture Series Now Online

Last month a new series of lectures was introduced at the Gillberg Neuropsychiatry Centre at University of Gothenburg, Sweden featuring Dr. Mary Coleman. Going forward, the lectures will occur every two years and will focus specifically on autism and related disorders. The recording is available to watch for free online.


Mary Coleman is a pediatric neurologist specializing in neurodevelopmental disorders and currently president of the Foundation for Autism Research, Inc. She was educated at the University of Chicago, Johns Hopkins University and George Washington University, with neurology training at Columbia-Presbyterian Medical Center in New York and Children´s Hospital in Washington, DC. She has published more than 100 scientific papers and 11 books, most of which are on or related to autism. She is one of the great pioneers in the study of the biology of autism. Her book The Autistic Syndromes published almost 40 years ago is a landmark in the history of autism.
Dr. Coleman's most recent book, The Autisms, is a popular textbook written in collaboration with Dr. Christopher Gillberg.
Learn more
With updates from some of the best-known names in the autism field, Bernard Rimland's seminal work on autism theory is now available for a new generation of readers in this anniversary edition of Infantile Autism: The Syndrome and Its Implications for a Neural Theory of Development.
"Dr. Rimland is to be commended for presenting the first evidence that autism was a biological condition. When his book was published, he was a lone visionary."
- from the foreword by Temple Grandin, Ph.D.

AutismJobs for Job Seekers, Families and Caregivers, Job Coaches and Employers
Discover the advantages of hiring individuals with autism. Access practical information that helps candidates become "job ready" and helps employers create autism-friendly workplaces. This database is a searchable collection of autism employment resources with a wealth of practical advice. It includes links to a variety of resources including articles, videos, books and more. Guides highlight key steps in the employment process. We hope you'll find this database helpful in matching job seekers and employers in ways that reward both. Learn more and visit Autism Jobs
Keep up with the latest research
A cornerstone of our mission at ARI is to stay abreast of the latest scientific research. Keep up-to-date with these two publications:


Autism Research Review International

The latest findings are gleaned from a computer search of the 25,000 scientific and medical articles published every week. A one-year subscription is $20 (US funds; $24 outside the US). Each issue is sent via first class mail.

Clinical Research in ASD

In collaboration with the
Schafer Autism Report, the Autism Research Institute publishes a free quarterly e-newsletter titled "Clinical Research in Autism." It provides online links to up-to-date clinical research related to patient care, and is for pediatricians, nurses and obstetricians.
ARI SAB: Research that Makes a Difference
ARI's Scientific Advisory Board (SAB) provides informed support and direction for our research initiatives. Dr. Stephen M. Edelson leads the group, assembling thought leaders in the medical and scientific community in order to further ARI's ongoing commitment to research that makes a difference.
Learn more
We know you hear from many worthy charities and we hope you'll include ARI on your list. As part of our commitment to following the science wherever it leads, ARI does not seek or accept sponsorships or donations from special-interest groups, insurance companies, pharmaceutical companies or the government. Your donation through our website is safe, secure, and private and helps support research that makes a difference
.
Give now
Dear ARI Subscriber,
We've entered the last quarter of the year, and there are several major holidays in front of us. All of them are associated with a variety of gluten-, casein-, and sugar-rich snacks and meals. Fortunately, there are lots of suggestions in our e-newsletters,
webinar recordings
, social media, and other online resources on how best to handle these celebrations.
We continue to focus on ways to provide relevant up-to-date information to families, those on the spectrum, and professionals. Some examples of our projects this fall include: hosting weekly online webcasts on a variety of topics; planning new lectures for our online webcast series providing complimentary CME in joint providership with the Cleveland Clinic, coordinating the translation of some of these videos into different languages; indexing and uploading past issues of our science newsletter, the Autism Research Review International; finalizing a multi-disciplinary book on understanding and treating self-injurious behavior; writing four different e-newsletters; and sponsoring two multi-disciplinary regional think tanks.
Did you know that ARI posts research descriptions, news, and trivia in a series titled Did you know? This information is posted daily on our Facebook page, Twitter account, and on autism.com.
Wishing everyone a safe and enjoyable upcoming holiday season.
Steve Edelson, Ph.D.

Director, Autism Research Institute
New Report Urges Continuing Universal Screening for Autism in Young Children
Expert panel finds early identification is essential to ensure appropriate access to specialized evidence-based interventions aimed at optimizing long-term outcomes
San Diego, CA. - A new report from a multidisciplinary panel of clinical practitioners and researchers on autism spectrum disorders (ASD) underscores the importance of continuing to conduct universal early childhood autism screening at well-child visits despite a
controversial draft proposal
issued by the U.S. Preventative Services Task Force (USPTF) last summer that recommends skipping it for most children.
Early Identification of Autism Spectrum Disorder: Recommendations for Practice and Research
appears in this month's online supplement to Pediatrics describing the work of a team of expert panelists who completed a systematic review of the medical literature and developed consensus statements focused on the early identification of ASD, early screening, and early interventions and outcomes - including how cultural beliefs and practices may create barriers to early detection, diagnosis, and effective treatment.

The panel was sponsored by the Autism Forum under the guidance of the Northwest Autism Foundation and with the support of the Autism Research Institute.


Read the panel's findings in the Pediatrics supplement online
ARRI Editorial: Beyond Genetics

This editorial appears as part of a series on genes and autism in Autism Research Review International, Vol. 29, No. 3, 2015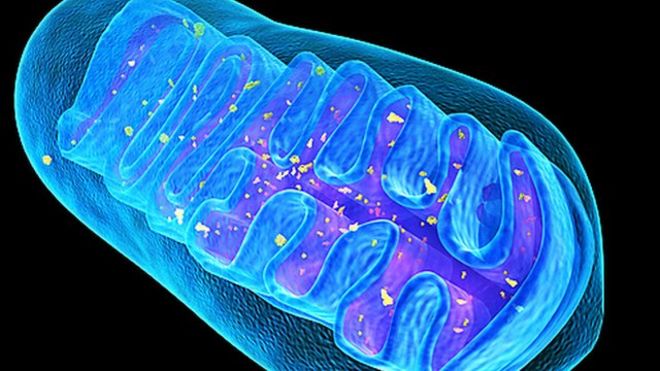 Richard E. Frye, M.D., Ph.D., John Slattery, B.A., and Stephen G. Kahler, M.D.
Autism Research Program, Arkansas Children's Hospital Research Institute, Little Rock, Arkansas
Autism is a mysterious disorder; there is little understanding of its origin. Two of the clues that have sparked interest and elicited millions of dollars' worth of research are the facts that children with certain well-defined genetic disorders have a greater prevalence of autism and that the recurrent rate of autism in families with children with autism is higher than in the general population. Both factors point to the possibility that a proportion of children diagnosed with autism may have a genetic disorder (or at least a high genetic contribution related to the possible cause of their autism). However, as Dr. Edelson's editorial points out, the scientific studies that have looked at this critically have not supported an exclusive genetic theory of autism and have suggested something more complicated and perhaps much more interesting. Indeed, understanding these complications could lead us to a possible new understanding for the basis of many other diseases that have connections to autism.
Read More
Additional editorials in the series:

View the Autism Spectrum Disorders: Research and Medical Treatment Implications webcast series. Learn how behavioral improvement can be achieved when underlying comorbid medical and neurological issues associated with autism spectrum disorders are addressed.
Many individuals with autism experience chronic physical discomfort, yet lack the ability to describe their medical problems - particularly in clinical settings. Clinicians who have the ability to identify symptoms and communicate with patients on the autism spectrum can dramatically improve patient care. Participate in the webcast series today!
Print and share the series flyer
These activities have been approved for AMA PRA Category 1 Credit™.

"This was taken in 2011 when Stephen graduated from high school and entered into his transition program. He's as dapper as Bogart and deserves to be shared with the world. Hope you like this shot as much as I do. The theme was 'The Wizard of Oz.'"
Last spring we held a photo-share event and received
snapshots of loved ones with autism sent in by ARI families from around the world. We've been sharing these photos and stories weekly on our Facebook page. Thanks to all the families who participated, and to Stephen's mom, Roni, for sharing Stephen's story.
S

tarting October 26th:
AGI's

Building-Independence-for-Living Training
Early registration discount - 15% off for early registrants. To receive the discount, learners need to register by the Oct. 21st using the discount code FALL15.


Starting soon:
the Autistic Global Initiative and the Houlton Institute's online course emphasizing foundational knowledge and competencies needed to support adults with autism in daily living settings.
The program includes lectures, videos, moderated discussions, activities, chat rooms, reading activities and more--all at your own pace.

This course enables learners to engage with autism

--either as a supporter or as an individual on the spectrum--in their attempt to gain an appreciation of its complexities using

evidence-based tools and practices

.
When? Next session starts Monday, October 26th

Format: 12-session, instructor-led, self-paced online course with 24/7 technical support.

Fees:
Provides a PERSON-CENTERED APPROACH to:
(855) 468-5866
Did You Know ARI Records and Uploads Webinars? Watch and Share These Informative Talks by Top Experts
We
are grateful to our friends at the Johnson Center for Child Health & Development for working in partnership to offer presentations throughout the year. Upcoming webinars, Past Webinars
TITLE

PRESENTER

WATCH NOW


Autism or Autisms? What is the Default Position?




Manuel Casanova, M.D.



Help for Picky Eaters


Kelly Barnhill, CN, CCN, MBA




Medical Issues in ASD - Part 1



Assessing and Treating Challenging Behavior in Children with ASD


Lauren Moskowitz, Ph.D.





A Parent's Guide to Navigating Insurance Coverage*


Wendy Richardson, Johnson

Center for Child Health and Development

Sulforaphane, Broccoli & ASD - the DNA Whisperer


Tom Malterre, MS, CN

* Presented in partnership with The Johnson Center for Child Health and Development
Medical visits can be stressful for anyone. Individuals with autism often face extra challenges during procedures like physical examinations and blood draws due to difficulty communicating about the symptoms they are experiencing and sensory issues that can occur in the clinical setting. Print and share the video series flyer.
The fear and anxiety felt during medical procedures by those with autism can also be stressful for caregivers and medical professionals administering treatment. This video series was developed by treatment professionals at the Johnson Center for Child Health and Development.
Watch and share these brief helpful videos to prepare for medical visits.
Social Story: Today I Am Having a Blood Draw
Caregiver Strategies: Positioning for Comfort
Easing Anxiety: Medical Play