FREE WEBINAR TODAY:
Science Doesn't Have to Be Scary
Understanding Research in the News and Making Evidence-Based Decisions
Join us:
TODAY (Oct. 30th)
12-1 pm Central Time (US)
This webinar will introduce the components of published research to parents and non-medical professionals, giving a foundation of knowledge that will enable participants to read published research and formulate meaningful questions for their clinicians. We will also discuss research articles in the news, and ways to become a critical consumer. Join Us!
Presented by Anissa Ryland, Director of The Johnson Center for Child Health & Development, in collaboration with the ARI.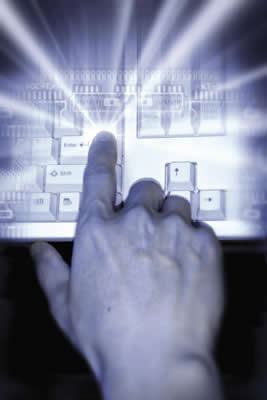 Join the ARI Support Online ListServ
ARI offers an all-purpose listserv, ARISupport, to more than 1,500 members. It's a free online support group for those interested in treating autism spectrum disorders. Members post questions to the list, and other members respond. You can choose to get individual emails when you sign up, or you can select "daily digest" and get a handful of list posts all at once, in one email.
If you don't want to receive any email at all, you can choose to read posts only on the group website. Join Now
Perfect Holiday Season Fundraising Kit: ARI's Million Dollar Puzzle Project
Launch your Puzzle Piece campaign today to promote autism awareness in your community. The colorful pieces cost only a dollar, and all proceeds go to the Autism Research Institute. It's easy: we send you a free kit with everything you need - you simply pass it around the office, take it to local stores, or sell pieces at meetings and events. Just about everyone will give a dollar to help this great work. Make ARI your holiday season charity and help research that makes a difference in 2013!
Learn more
From the Director:

I know many of our e-newsletter subscribers are braving Hurricane Sandy right now. Our thoughts are with you. Actually, I had planned to travel to the east coast this week, but had to reschedule my plans.
We had another terrific conference earlier this month in Garden Grove (Anaheim). We just posted on the ARI website Ken Cook's featured presentation on the environmental impact on human life. His talk has far-reaching implications with respect to autism and other environmentally associated disabilities.
Watch Now
In a few months, we will be publishing a hardbound book titled
Nutritional Supplement Use for Autism Spectrum Disorder
, written by Jon Pangborn, PhD, CCN. Dr. Pangborn's book will be an important contribution to the autism field. In addition, we will be posting a new questionnaire on our website, autism.com, which may provide insight with regard to subtyping the autism spectrum as well as important information into the understanding and treatment of those on the autism spectrum.

And finally, as we embark on roughly two months of celebratory events and festivities, the staff at ARI and I wish everyone a safe and enjoyable holiday season.
Steve Edelson, Ph.D., Executive Director
Autism Research Institute
www.autism.com
ARI's AGI Team Releases Caregiver Curriculum for Adult Support


Package includes six-days of training & practical support


With a Targeted Family Services Grant generously provided by Autism Speaks, ARI's Autistic Global Initiative team proudly announces the completion of the Daily Living/Residential Curriculum and Training for Direct Support Providers to Adults with Autism. Completed by a multi-disciplinary team of 15 curriculum experts
across the United States, this first-of-its-kind training is designed to build capacity in residential adult services wherever adults with autism live, including in private homes with their families, group residential settings, assisted living, agricultural, and intentional communities.
The Curriculum Package
The 750-page curriculum package encompasses six full days of training and contains a wealth of information and hands-on tools for implementation, including:
10 learning units
PowerPoint® slide decks
Learning activities to reinforce seminar topics
Homework and practicum activities to practice implementation in direct-support settings
Activities for building customized daily living portfolios for adults with autism
Supplemental resources for every unit of instruction
Pre- and post-assessments for training participants
Pre- and post-assessments for adults on the spectrum who are supported by the curriculum training
Video material to reinforce learning objectives
A 225-page supplement containing a compendium of all presenters' notes for the 10 units of PowerPoint® slides
Next Steps
In order to meet the urgent need for capacity within the ASD residential services sector, AGI has completed this project as a first step toward the ultimate goal of creating a national certification for direct support providers to adults with autism.
ARI: Growing & Changing in the Digital Age
Watch & share Ken Cook's 10 Americans presentation recorded at the Fall 2012 ARI Conference earlier this month. ARI is expanding its webinars & online trainings to support families & professionals year round.
At the Autism Research Institute we have focused on providing conferences that are unbiased and broad-reaching, to assist families in making informed treatment decisions. We also strive to provide professional education that gives thoughtful, inquisitive clinicians the means to offer support that is safe and effective. In addition, our think tanks offer a forum for researchers and clinicians to develop research agendas that include many different perspectives and disciplines.
Six months ago we sent out a survey in order to better understand the needs of the autism community. While we were given affirmation that many of our programs and resources were hitting the mark, we were surprised to read that a vast majority of families and professionals preferred to get their information through local events, webinars, and internet-based support programs. Many people said that limited financial resources, combined with their difficulty securing childcare, prevented them from attending conferences. While we have long made videos of the conference presentations available for free online for this very reason, the overwhelming response made us re-think how we expend our resources and how we could better serve our community. Offering a curriculum at our biannual conferences that provides for the various needs of the attendees-and in a way that is unbiased-has always been our goal. Doing so in a difficult economy has added considerable challenge. Unwilling to accept corporate sponsorship that might influence the agenda and quality of the information we offer, combined with the clear message sent to us by those who answered our survey, we realized it was time to think beyond the traditional large biannual-conferences model. We have the ability and means to provide the information families need without forcing a choice between providing services for their child, and spending those same funds on conference attendance.
Interestingly, clinicians seeking training have reached the same conclusion: a recent study by the American Medical Association found that 84% of physicians preferred to receive their continuing medical education in online forums, avoiding the inconvenience and cost of traveling.


We therefore conclude that we can help more families and serve our community better by focusing much of our efforts on providing online education for parents and professionals alike. We're canceling our spring conference so we can focus on offering webinars and online trainings with the respected presenters you have come to expect from ARI, as well as some new ones, such that we can support families and professionals all year round. We also plan to offer a variety of local events and presentations that will allow opportunities for families to come out and learn more without the challenge of travel.

Our think tank is one of our best programs, too productive to abandon. Once a year highly respected researchers and clinicians gather together to discuss current research and work toward answering critical questions about autism. We remain committed to this program in order to continue driving productive research forward and provide a forum to encourage research collaborations; we intend to continue all of our other programs as well. But it's time to expand the model.
Since Dr. Bernard Rimland founded ARI 45 years ago, we have listened, learned, and responded to the needs of people affected by ASD, and we have every intention of doing so for as long as there is a need. We hope you will join us in this exciting new initiative. Please join our e-newsletters, follow us on Facebook and Twitter, and send us your thoughts on what you as a member of this community feel we can provide to help ensure that all people with autism have the opportunity to lead a happy, healthy, and productive life.