REGISTRATION IS OPEN
Fall 2012
Orange County, CA Conference Oct. 11-14
General, Science, Adult Services & Practitioner Sessions
Win an iPad at our Networking Party Saturday October 13th
Spring 2013 Conference

Baltimore, Maryland
Registration opens this November

Photo Contest Winners: Co
ming Soon!
Our deepest thanks to the hundreds of families that submitted images for our ARI 'Story in a Snapshot' photo contest last month. It's been a beautiful gift receiving these lovely images and reading the inspiring stories you sent.
Due to the overwhelming response, we've given our judges a little extra time to evaluate the entries - we will announce the winners later this month.
We look forward to sharing the images on our web site and upcoming publications - thank you for taking the time to help us tell ARI's story.
Watch Dr. Martha Herbert lecture on environmental factors and autism
Visit the ARI Conference site for a free preview of Martha Herbert, M.D., Ph.D.'s conference presentation on environmental factors and autism. Professionals can earn free Continuing Medical Education Credit for watching this educational activity.
Watch now

Dr. Herbert is a Pediatric Neurologist at the Massachusetts General Hospital of Harvard Medical School in Boston, a brain development researcher at the Harvard-MIT-MGH Martinos Center for Biomedical Imaging, and the Director of the TRANSCEND Research Program (Treatment Research And NeuroSCience Evaluation of NeuroDevelopmental Disorders). She is a member of the Scientific Advisory Committee of Autism Speaks.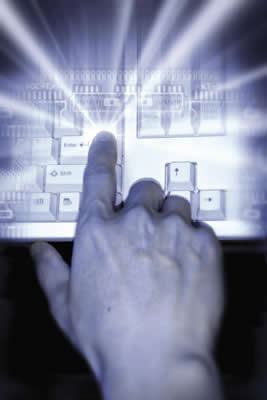 Join the ARI Support Online ListServ
ARI offers an all-purpose listserv, ARISupport, to more than 1,500 members. It's a free online support group for those interested in treating autism spectrum disorders. Members post questions to the list, and other members respond. You can choose to get individual emails when you sign up, or you can select "daily digest" and get a handful of list posts all at once, in one email.
If you don't want to receive any email at all, you can choose to read posts only on the group website. Join Now
Creating Awareness & Funding Research That Makes a Difference: ARI's Million Dollar Puzzle Project
Launch your Puzzle Piece campaign today to promote autism awareness in your community. The colorful pieces cost only a dollar, and all proceeds go to the Autism Research Institute. It's easy: we send you a kit with everything you need - you simply pass it around the office, take it to local stores, or sell pieces at meetings and events. Just about everyone will give a dollar to help this great work.
Autism Puzzle Pieces have been distributed in 601 cities, and we have forwarded more than $140,000 to ARI!

CAMPAIGN SUCCESS STORIES:


My 12 y/o son Matthew has autism, and the Autism Research Institute has been more helpful than anyone or anything in bringing our son back. I am happy and proud to be able to sell puzzle pieces for our cause. I will check at our Wal-Mart to see when I could sell at their door. They have matched our Girl Scout cookie drives in the past. I will check on that too. You are an angel for coordinating this. I will see if any others can help.
Hampton, NH

Collected $1000!

I am a parent to three boys, two of whom are on the spectrum. I serve on many committees and am heavily involved in the school district. I would like to get several packets of puzzle pieces as I feel that I will be able to get donations fairly rapidly and I don't want to run out! This is a wonderful idea and a great way to honor Dr. Rimland and the exceptional work and the hope that he provided to all of us involved with the autism community. I am really excited about the Autism Puzzle Pieces Project and I hope to be contacting you soon for even more! Thank you for all that you do. Wayne County Parent Advisory Committee Vice-Chairperson
Livonia, MI
Collected $263

Caldwell Bank & Trust Co. Columbia, LA We have an employee whose daughter is Autistic and the response has been great!

Collected: $275.00

I work with ABC 123 Pediatric Dentistry in Pearland, Texas. We are planning on having a Halloween Candy Buy Back after Halloween for our patients. We will be paying our patients for pounds of candy turned in to us, and we will be encouraging them to donate some of that money back to support autism. We found your "Autism Puzzle Piece Project" on the autism.com website and are very interested in donating that money to your organization. I was thinking that we will get the best benefit if we run it through the entire month of October and the first week of November.
Collected $110

From the Director:
These are definitely hot summer days and nights. A reminder: keep hydrated and stay in the shade.
Next month the Autism Research Institute (ARI) will co-sponsor, along with Autism Canada, an important think tank on gastrointestinal problems in Toronto, Canada. We are excited about bringing many of the top researchers together to share, network, and collaborate. Thanks to Laurie Mawlam of Autism Canada for organizing this special event.
We would like to thank Vicente Rubio for traveling to the Philippines last month to present six lectures on various important topics on autism, including diagnosis and treatment. These presentations were co-sponsored by ARI, the Global Autism Alliance, and the Autism Society of the Philippines.
In this issue of ARI's monthly e-newsletter, we have included the last article in a series titled "The Autism Research Institute - Always Growing, Always Changing." You can view all three articles at: www.autism.com.
ARI sponsors an art gallery located next to our main office, and the gallery name was recently changed to the Kensington Gallery. (ARI and the gallery are located in the Kensington district of San Diego.) Our grand re-opening will be held on Friday, July 20, from 6pm to 9pm. Proceeds from the sale of the art will fund autism research. You can learn more about the gallery and this month's opening at www.KensingtonGallery.org .
Steve Edelson, Ph.D., Executive Director
Autism Research Institute
Final in a series of three articles.
Always Growing, Always Changing:
What is ARI Doing Now?
Since Dr. Bernard Rimland's passing in November, 2006, the Autism Research Institute (ARI) continues to publish its hardcopy science newsletter, the Autism Research Review International; organizes think tanks as well as moderating an active Internet discussion group of researchers and experienced clinicians; maintains one of the most popular websites on autism,
www.autism.com
; and sponsors biannual conferences.
In addition, ARI has increased its efforts in many ways:
And finally, Dr. Rimland was very much concerned with the quality of life for adults on the spectrum. Although he always had great respect for everyone on the spectrum, his biggest concern was for those with severe behaviors, such as self-injury and aggression. Many of Dr. Rimland's long-time supporters and friends were people who requested information from ARI on how best to help their grown sons and daughters.
In 2003 we started an adult initiative; our plan was to edit an advice book and then produce a series of videos on adult-related topics. Dr. Rimland and I asked numerous parents who had adult sons and daughters on the spectrum to contribute to the book. Unfortunately, he passed away while we were still collecting these stories. Fortunately, one of ARI's Board members, Jane Johnson, along with Anne Van Rensselaer, edited the book, published in 2007 (Families of Adults with Autism: Stories and Advice for the Next Generation). We are producing videotapes on adult-related topics. These include lectures and discussions on topics that are presented at our conference adult track; they are uploaded to ARI's website.
In sum, ARI has changed over the past few years, but ARI has always changed in response to the current state of knowledge in the field; Dr. Rimland's vision and values will always inspire and guide us at ARI. We need to keep our eyes open, to constantly assess the current landscape, and to proceed forward with all our might.
It's a critical time in autism research and 2012 has brought forth potential for growth and collaboration in the autism field at a rapid pace. At this fall's conference we'll be featuring innovators from the scientific, behavioral, educational, nutritional and medical communities. View Fall Conference speaker list
Along with many familiar faces, we are pleased to highlight several top experts for the first time on ARI's stage, including:
Autism as a Medical Diagnosis
R
obert L. Hendren, D.O., is Professor of Psychiatry and Behavioral Science; Director of Child and Adolescent Psychiatry and Vice Chair of the Department of Psychiatry at the University of California, San Francisco. He is the current (2007-2009) President of the American Academy of Child and Adolescent Psychiatry. His current areas of research and publication interests are translational clinical pharmacology and nutritional trials using biomarkers (MRI, measures of inflammation, oxidative stress, immune function and pharmacogenomics) in neurodevelopmental disorders. He has published over 100 scientific papers and 4 books and has been listed in "Th

e Best Doctors in America", each year since it was published in 1996.
It's Time for School: Building Quality Education Programs for ASD
Dr. Ronald Leaf
is a licensed psychologist who has over thirty-five years of experience in the field of autism; he worked with Ivar Lovaas while receiving his undergraduate and doctorate degrees at UCLA. He is co-author of: A Work in Progress
;
Building Quality ABA Educational Programs for Students with ASD; Sense and Nonsense in the Behavioral Treatment of Autism and Crafting Connections
. Dr. Leaf has consulted nationally and internationally with families and school districts;

he
is Director of Autism Partnership.
Effects of Pesticides on Neurodevelopment
Pamela Lein, Ph.D., is a Professor at the UC Davis School of Veterinary Medicine in the Department of Molecular Biosciences. Dr. Lein received her Ph.D. from the State University of New York at Buffalo and her MSEH from East Tennessee State University. She has previously held faculty
appointments at Oregon Health and Science University and at the Johns Hopkins University Bloomberg School of Public Health. Her areas of interest include cell and molecular mechanisms of developmental neurotoxicology, gene-environment interactions that influence susceptibility to neurodevelopmental disorders, and the role of the autonomic nervous s

ystem in environmentally-induced asthma and cardiovascular disease.
Neurobiological Aspects: Interaction of the Digestive & Nervous Systems in Health & Disease
Dr. Emeran Mayer is a Professor in the Departments of Medicine, Physiology and Psychiatry & Biobehavioral Sciences at UCLA, and Executive Director of the NIH-funded UCLA Center for Neurobiology of Stress and Co-director of the CURE: Digestive Diseases Research Center at UCLA. His career long interest in the role of the brain in health and chronic disease, and in the regulation of visceral function started with early studies in brain heart interactions, before focusing on the interactions between the brain and the digestive system. He has 20 years of experience in the study of clinical and neurobiological aspects of how the digestive system and the nervous system interact in health and disease. Over the span of his career, his research interests have included basic, translational and clinical aspects of brain gut and brain bladder interactions in health and disease. During the past 5 years, he has expanded his research interest to studying alterations in interoceptive mechanisms in various disorders of brain gut interactions, including inflammatory bowel disease, eating disorders (obesity and anorexia), anxiety disorders and autism.
The Finer Side of ABA: Teaching Social Communication Skills
Dr. John McEachin is a clinical psychologist and behavior analyst who has been providing behavioral intervention to children with autism as well as adolescents and adults for more than 35 years. He received his graduate training under Professor Ivar Lovaas at UCLA on the Young Autism Project and contributed to the pioneering research on early intervention. In 1994, he joined with Ron Leaf in forming Autism Partnership, which they co-direct. Dr. McEachin has consulted to families, agencies, and school districts, assisting in the development of education and treatment programs and providing training to parents and classroom personnel. He has co-authored a number of books and journal articles and lectured throughout the world.
Environmental Toxicity

Claudia Miller, M.D., M.S. is a tenured Professor in Environmental and Occupational Medicine and Vice Chair of the Department of Family and Community Medicine of the University of Texas Health Science Center at San Antonio (UTHSCSA). Board-certified in Allergy/ Immunology and Internal Medicine, Dr. Miller received her medical degree from UTHSCSA, completed her internship and residency at Brackenridge Hospital in Austin, Texas, and her fellowship at UTHSCSA. She received her BA in molecular biology from the U

niversity of Wisconsin in Madison and MS in environmental health from the University of California-Berkeley School of Public Health.
The Science of Teaching Social Skills to Adolescents with ASD: UCLA PEERS
Mina Park, Ph.D. is a post-doctoral fellow in clinical psychology in the Department of Psychiatry and Biobehavioral Sciences at the UCLA Semel Institute for Neuroscience and Human Behavior. She received her doctorate from the University of California, Santa Barbara, and gained extensive training in Pivotal Response Treatment at the UCSB Koegel Autism Center. She is a PEERS certified provider and facilitates the parent training groups for adolescents and young adults with ASD through the UCLA PEERS Clinic.

Book Early for Great Rates at the Fall Conference in Orange County, CA
Book early to reserve your room for the special conference rate of $119 per night at the Hyatt Regency Orange County
We've brought back our popular "Buddy Pass" rates exclusively for a limited time.
Pre-register a group of two or more online to attend a General or Science track, then add as many friends as you want for the sessions they want, and you'll all save 25% on your registration.
Note: 25% Discount does not apply to practitioner seminars, fees for continuing education credits, or special events. Discount is automatically applied at checkout when you register online.
GENERAL CONFERENCE VOLUNTEER SLOTS & ANGEL FUNDS
We also offer a variety of financial support options including free attendance for volunteers on days they help, and Angel Fund discounts for those in financial need. Angel funds and volunteer options are limited and offered on a first-come/first-served basis. See Parent/Caregiver Rates for details.

PROFESSIONAL VOLUNTEER OPPORTUNITIES
We also have a limited number of volunteer slots for licensed health care providers in our demonstration room, teaching hands-on support in exchange for free admission and CME at the Saturday and Sunday Science sessions. Email our Demonstration Room Coordinator for more information.