Win an iPad at our Networking Party Saturday April 29th
------------------------------
SAVE THE DATE
Fall 2012 Conference
Hyatt Regency
Orange County, CA
October 11-14
Clinical Research in Autism; e-news for Pediatricians, Nurses and Obstetricians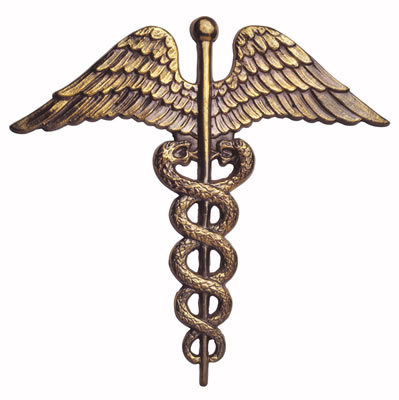 In collaboration with the Schafer Autism Report, the Autism Research Institute now publishes a new e-newsletter titled 'Clinical Research in Autism.' It provides online links to up-to-date clinical research related to patient care, and is for pediatricians, nurses and obstetricians (others are welcome to subscribe).
If you are a parent of a son/daughter on the autism spectrum, please encourage these clinicians, or any clinicians you think would find the content interesting, subscribe online.
Hotel Discount Extended - Book Now
The conference is set for the Newark Liberty Airport International Marriott.
The Autism Research Institute has negotiated with the hotel to offer the special discounted room rates of $139 per night. The hotel has agreed to extend the rate as long as rooms are available - book now as availability is becoming limited, first-come/first-serve.
This hotel is conveniently located on the airport property and is just a short train ride from New York City. A free airport shuttle is available to pick up guests at all airport terminals - Reserve a room
Join Us in Newark this April: 'Buddy Rates,' volunteer slots & Angel funds still available
We've brought back our popular "Buddy Pass" rates exclusively for online registrants for a limited time.
REGISTER NOW
GENERAL CONFERENCE VOLUNTEER SLOTS & ANGEL FUNDS
We also offer a variety of financial support options including free attendance for volunteers on days they help, and Angel Fund discounts for those in financial need. Angel funds and volunteer options are limited and offered on a first-come/first-served basis. See PARENT/CAREGIVER RATES for details.
ENTER TO WIN AN IPAD AT THE SATURDAY NETWORK PARTY
Join your peers to network and relax after hours Saturday Night at the ARI Attendee Party. Admission includes tasty gluten-/casein-free hors d'oeuvres, drinks, and the opportunity to meet fellow guests - indicate a preferred topic to chat about when you register and we will match you with others with similar interests. RESERVE
From the Director:
Autism Awareness Month started with the CDC's heartbreaking announcement of an increase in the autism prevalence rate. On World Autism Day we presented an editorial that raised several important issues. If you missed it,
click here
.
ARI's staff is planning for our conference scheduled for April 26-29 in Newark, New Jersey. The conference covers important topics presented during a three-day general session for parents including special diets, sensory strategies, choosing appropriate interventions, gastrointestinal issues, and much more. We are also offering free workshops - including one in Spanish - on Thursday and Friday evenings with topics such as dealing with feeding issues, challenging behaviors, protection from environmental toxins, among others.
In addition, ARI's conference includes a two-day science and research session, and one-day sessions on nutrition and adult services; Level 1 and 2 seminars for practitioners are available as well.
On another note, we continue to receive praise for our daily 'Did you know?' postings on ARI's Facebook page. Check it out!
Steve Edelson, Ph.D., Executive Director
Autism Research Institute
Visit the new Autism.com - premiering now
We are proud to
announce our new website at autism.com.


The new website features a more user-friendly layout with easier navigation to information about the emerging research and treatment findings in autism. With intuitive navigation and improved layouts, users will find the resources they need.

"We are very excited about launching a new website, not only to present a refreshed first impression for the Autism Research Institute, but also to make our site easier to navigate for our parents and professionals in need of the latest information," said Steve Edelson, Executive Director of ARI. "We look forward to continuing to make changes so that people looking for the latest autism research and information can easily find the answers they're looking for."

Most of the content from the legacy web site has been converted to the new site, including conference videos, the ATEC form, Dr. Rimland's newsletter archives and research abstracts. There is still some work to be done, however - over the next several weeks we will continue to bring in more content; if you can't find a page you were familiar with on the old site, please check back in the weeks to come.

Update your links: If you have links on your own sites, Facebook pages, blogs etc. to specific items on the autism.com website you may need to update your links - be sure to check our site for new URLs to reconnect. We apologize for any inconvenience and appreciate your support.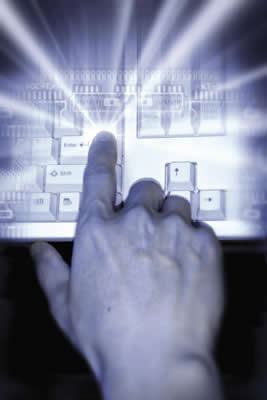 New ASD Diet & Nutrition Survey Now Online
ARI is assisting Tiffany Brassard, a graduate student in Nutrition Science at East Carolina University, with a research study to find out more about the diets of children with autism. If you are the primary caregiver of a child with autism between the ages of 5 and 13, please consider completing the survey online.
If you have any questions about the administration of the survey, please contact Tiffany.
NIH Autism Spectrum Disorder Research: Brain Imaging & Autism Biomarker Study Seeks Participants Ages 18-45
Do we see immune differences in the autistic brain? Research seeks to detect and measure an immune target in the brain. Researchers will compare the brain scans of those with autism to those without autism.
If you have autism, Asperger Syndrome, or an autism spectrum disorder, consider participating in this research study. The study includes 2-4 outpatient visits of 2-6 hours each at the NIH Clinical Center in Bethesda, Maryland. Participation includes physical and psychological evaluations.
Eligibility criteria: adults ages 18-45; a diagnosis of autism, Asperger Syndrome, or an ASD; and good general health. The study also includes an MRI brain scan, and a PETscan (with a radioactive drug that attaches to a brain target involved in the immune system).
There is no cost to participate. Compensation is provided for participation. Transportation may be provided.
For information call: 301-435-8982 (TTY: 1-866-411-1010),
Please refer to protocol # 11-M-0118
National Institute of Mental Health, National Institutes of Health, Department of Health & Human Services
Spring Conference Bonus: Free copies of Martha Herbert's new book The Autism Revolution
Thanks to a generous donation, every attendee at the Spring 2012 ARI Conference will receive a free copy of speaker Martha Herbert's new book The Autism Revolution at conference check-in. Learn about the book
Creating Awareness & Funding Research That Makes a Difference: ARI's Million Dollar Puzzle Project
Launch your Puzzle Piece campaign today to promote Autism Awareness Month in your community. The colorful Pieces just cost a dollar, and all proceeds go to the Autism Research Institute. It's easy: we send you a kit with everything you need - you simply pass it around the office, take it to local stores, or sell Pieces at meetings and events. Just about everyone will give a dollar to help this great work.
April Success Story:
I represent a review magazine called The Gluten Free Consumer, produced through our family business. I am also an autism sibling and mother. My family and I have seen amazing things happen for my son with the whole-body approach and we want to give back. In the month of April we are featuring an autism story in our publication. For every new subscription submitted during the month of April we will be donating to ARI.
A Message From Campaign Chair Lynda Huggins:
1 in 88 American children has an Autism Spectrum Disorder. These figures released March 29, 2012 by the Centers for Disease Control and Prevention show a 23% increase in autism spectrum cases from 2006 to 2008, and 78% increase since 2002. We MUST find out what is happening to our children! I feel it is up to those of us who know and care about someone with autism to determine why so many children are disappearing into the abyss of autism.
My greatest wish would be that all the national autism organizations could come together with one goal in mind - to fund the study we all want - a large scale independent study of vaccinated vs unvaccinated children. It could surely put the vaccine/autism question to rest - one way or another. Our government is not interested in funding this study but the Autism Research Institute is! If everyone who knows a child or adult with autism would give just one dollar, we could raise the funding needed for this important study.
The Autism Puzzle Pieces could make this possible. Please consider helping increase awareness and fund this badly needed research. Remember the Puzzle Pieces project is a year-round effort to specifically fund research. It is an all volunteer effort with every penny raised going to the Autism Research Institute. It costs nothing to participate and gives everyone an opportunity to help.
Our puzzle pieces are now in 600 cities. Add your city too. We have forwarded over $134,000 to ARI so far. But we need your help to reach our goal.
Hugs,
Lynda Huggins