Win an iPad at our Networking Party Saturday April 29th
------------------------------
SAVE THE DATE
Fall 2012 Conference
Hyatt Regency
Orange County, CA
October 11-14
Level 1 & 2 Practitioner Seminars, General, Nutrition & Science Sessions
New E-news for Pediatricians, Nurses and Obstetricians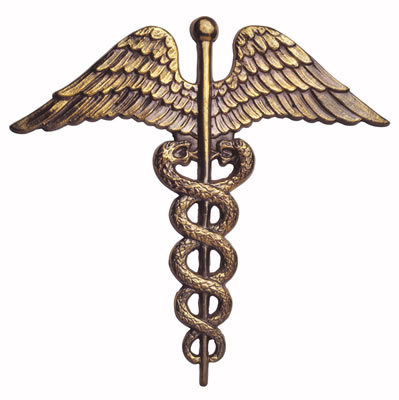 In collaboration with the Schafer Autism Report, the Autism Research Institute now publishes a new e-newsletter titled 'Clinical Research in Autism.' It provides online links to up-to-date clinical research related to patient care, and is for pediatricians, nurses and obstetricians.
If you are a parent of a son/daughter on the autism spectrum, please encourage these clinicians, or any clinicians you think would find the content interesting, subscribe online.
Hotel Discount for Spring Conference Attendees
The is set for the Newark Liberty Airport International Marriott.
The Autism Research Institute has negotiated a block of special discounted room rates of $139 per night. You must register early to take advantage of this special rate. Offer ends April 7th.
This hotel is conveniently located on the airport property and is just a short train ride from New York City. A free airport shuttle is available to pickup guests at all airport terminals - Reserve a room
Spring Conference Bonus: Free copies of Martha Herbert's new book
Thanks to a generous donation, every attendee at the Spring 2012 ARI Conference will receive a free copy of speaker Martha Herbert's new book The Autism Revolution (due out for release later this month) at conference check-in. Learn about the book
Join Us in Newark this April: 'Buddy Rates,' volunteer slots & Angel funds still available
We've brought back our popular "Buddy Pass" rates exclusively for online registrants for a limited time.
REGISTER NOW
GENERAL CONFERENCE VOLUNTEER SLOTS & ANGEL FUNDS
We also offer a variety of financial support options including free attendance for volunteers on days they help, and Angel Fund discounts for those in financial need. Angel funds and volunteer options are limited and offered on a first-come/first-served basis. See PARENT/CAREGIVER RATES for details.
ENTER TO WIN AN IPAD AT THE SATURDAY NETWORK PARTY
Join your peers to network and relax after hours Saturday Night at the ARI Attendee Party. Admission includes tasty gluten-/casein-free hors d'oeuvres, drinks, and the opportunity to meet fellow guests - indicate a preferred topic to chat about when you register and we will match you with others with similar interests. RESERVE YOUR SEAT
From the Director:
Our biannual conference is around the corner,
and ARI's staff is working to make the conference the best one ever! As you know, we are careful to select speakers who are qualified to present on important and relevant topics of interest to medical doctors and other healthcare professionals, therapists, family members, and individuals on the spectrum. Want to see what happens at a conference? You can watch free videos from past events online - including the latest research and treatment updates from our Fall 2011 conference.
We are also excited about our new e-newsletter, 'Clinical Research in Autism,' beginning this month, and published in collaboration with the Schafer Autism Report. Please invite your son's/daughter's physician to subscribe to this free service.
We continue to receive rave reviews on our daily 'Did you know?' postings on Facebook. To read these daily posts,subscribe to ARI's Facebook page.
Steve Edelson, PhD, Executive Director
Autism Research Institute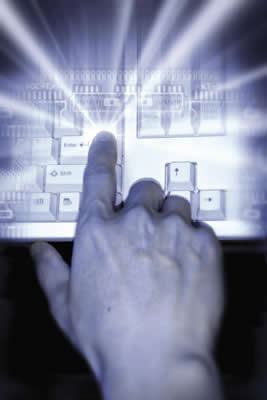 New ASD Diet & Nutrition Survey Now Online
ARI is assisting Tiffany Brassard, a graduate student in Nutrition Science at East Carolina University, with a research study to find out more about the diets of children with autism. If you are the primary caregiver of a child with autism between the ages of 5 and 13, please consider completing the survey online.
If you have any questions about the administration of the survey, please contact Tiffany.
Science Track Features Integrated Sessions Exploring Gastrointestinal and Immune Issues; Oxidative Stress; Neurotoxicity; and Environment in ASD

The Science Track at this spring's ARI Conference features integrated sessions exploring mitochondrial, oxidative stress, immune, neurotoxicity & environment in autism

ARI has convened meetings since 1995, for physicians, researchers, and parents committed to finding effective treatments for autism. We hope you'll join us in Newark for our fall conference - See Science Track Lecture Descriptions
Don't miss this chance to hear about emerging research from top voices in the field including Harvard's Martha Herbert on the Whole-Body Approach to Autism, Antonio Hardan MD on neurotoxicity, and Brent Williams PhD on emerging research about microbiota in children with GI problems and ASD.
Science Presentations Include:
The Autism Revolution - Martha Herbert, MD, PhD
Toxins, Biomarkers, and Autism - Scott Faber, MD
Carbohydrates and the Microbiota in Children with Autism and Gastrointestinal Disturbances -

Brent Williams, PhD

The Neurobiology of Autism -

Antonio Hardan, MD

The Elephant in the Room: A Multidimensional Way of Looking at Autism's Gender Ratio -

Sidney M. Baker, MD

Gestational/Perinatal Influence on the Developing Neural and Immune Systems -

Judy Van de Water, PhD

Prenatal and Perinatal Nutrition for Optimum Pregnancy Outcome -

Dana Laake RDH, MS, LDN

Maternal Gene-Environment Interactions During Pregnancy: Risk of Autism and Potential for Prevention -

S. Jill James, PhD
MORE:
Read complete speaker bios
See detailed Science Session lecture descriptions
ARI & GAC Sponsor Autism Awareness and Training Project in Ghana, West Africa
Last month Dr. Genevieve Kumapley, Executive Director of MyGOAL Autism, and Ellen Osei, President of Raising Hope, traveled to Ghana to participate in a project titled "Life Without Barriers: An Autism and Developmental Disabilities Awareness Training." The Autism Research Institute and Global Autism Alliance helped sponsor this project.
The project entailed a two-city tour to Tema/Accra, the Capital of Ghana, and to Koforidua in the Eastern Region of the country. The program was aimed at health care professionals, teachers, caregivers and paraprofessionals. Over 110 people from several regions across the country participated at a conference held at the All Africa Disability Center in Tema. Other presenters also participated in the conference.
Presentations were also given in Koforidua, in the Eastern Region of Ghana. One talk was geared for the general public, and a second talk was given to healthcare professionals in the Eastern Regional Hospital at Koforidua.
In addition to the presentations in Tema/Accra and Koforidua, there was much media coverage including a 20-minute interview on national television; coverage of the autism events on a primetime news hour program; and a one-hour radio interview. These media appearances encouraged a national discussion about autism, and strategies for diagnosing and early intervention.
We would like to thank Dr. Kumapley and Ellen Osei for their hard work and dedication to provide help and support to individuals on the autism spectrum, their families, and professionals in Ghana.
Get Free, One-on-One Professional Support in our Spring Conference 'Demo Room'
Taking a page from Biology 101, ARI is offering its on-site "lab" that teaches practical skills for taking the biomedical approach home. The "Demonstration Room" will be offered during breaks and lunchtime on Friday, Saturday, and Sunday at the Spring Conference in Newark.

The conference offers parents effective strategies for helping their children, serving as a meeting ground between clinicians using a biomedical approach and the parents who seek their aid. Still, for many of us, returning to what is in effect a biology/chemistry class presents a challenging learning curve. While lectures are essential to our understanding of why we must do what we must do, the information is only as good as the hands that are charged with putting these treatments into effect.


Don't miss this chance to stop by for free one-to-one tutorials by experienced healthcare professionals. The Demo Room is free with your paid registration.
Creating Awareness & Funding Research That Makes a Difference: ARI's Million Dollar Puzzle Project
The Million Dollar Puzzle is an initiative to fund research through the Autism Research Institute, and to keep Dr. Rimland's vision alive.
ARI depends on donations and support from the community to fund research for treatments that make a difference for today's individuals living with autism today. We are solving the puzzle of autism by linking individuals, villages, towns, cities, states and countries, with Puzzle Pieces. This grassroots campaign has spread around the world.
It's not too late to launch your own Puzzle Piece campaign to support Autism Awareness Month in your community. The colorful Pieces just cost a dollar, and all proceeds go to the Autism Research Institute. It's easy: we send you a kit with everything you need - you simply pass it around the office, take it to local stores, or sell Pieces at meetings and events. Just about everyone will give a dollar to help this great work.
Now's the perfect time to order your free Puzzle Piece kits and prepare to launch a campaign in your community during Autism Awareness Month this April.

A Message From Campaign Chair Lynda Huggins:


"We love new faces, but also wanted to mention that if you have participated before, why not help us again? The little Exxon quick stop in Monroe where I buy a coke each day has faithfully supported us since 2008! I often take Jon in there for an Icee and they are so kind to him. Over the past four years they've donated nearly $400 - they are amazed how many customers know of a child with autism. And I am inspired by their continued support."

Order your free ARI Puzzle Piece campaign kit

Make a direct contribution to the campaign

We recently experienced some technical difficulties with the link for requesting information about the puzzle pieces. So if you clicked on the "Autism Puzzle Pieces" link on ARI's web site and did not get a response, please try again. We don't want to miss a single request.