Win an iPad at our Networking Party Saturday April 29th
------------------------------
SAVE THE DATE
Fall 2012 Conference
Hyatt Regency
Orange County, CA
October 11-14
Level 1 & 2 Practitioner Seminars, General, Nutrition & Science Sessions
Join us in Newark for a free copy of Martha Herbert's new book
Thanks to a generous donation, every attendee at the Spring 2012 ARI Conference will receive a free copy of speaker Martha Herbert's new book The Autism Revolution (due out for release in late March 2012) at conference check-in. Learn more about the book
Gear Up for Autism Awareness Month: Sell Puzzle Pieces to Support Research that Makes a Difference
Now's the perfect time to order your free Puzzle Piece kits and prepare to launch a campaign in your community during Autism Awareness Month this April.
A message from campaign chair Lynda Huggins:
Families, friends, teachers and therapists have distributed them at schools, churches, medical & dental offices, local businesses, autism events, as well as many other ways. With autism so often in the news today, everyone is aware of the need for research and will gladly donate a dollar. It costs nothing to participate. This all-volunteer effort is a great way to increase awareness AND raise funding for autism research! So far we have forwarded over $134,700. to the Autism Research Institute.

Need a last-minute Valentine's Day gift? Support the campaign with a direct donation on the ARI web site. Great way to honor a special loved one - designate your donation to the Puzzle Piece Campaign to help us reach our goal!
DONATE NOW

From the Director:


The staff at the Autism Research Institute (ARI)
has been quite busy, as usual, maintaining our programs and working on new initiatives and projects.

Much is happening in the coming months. ARI
will launch a new design and structure for its website, autism.com, in the weeks to come - we are very excited about the new look. It will be much easier to navigate through the new site. We'll send out an e-blast as soon as it's up and running. In April, ARI will sponsor our first of two major conferences this year. The conference will be held at the Newark Airport Marriott, April 26-29. And in May, ARI will be a co-sponsor of the International Meeting for Autism Research (IMFAR), one of the premier science conferences in autism.

One way to keep up to date with the latest research in autism is to subscribe to ARI's Autism Research Review International (ARRI) hard copy newsletter. Download a complimentary copy



You can

subscribe online

or by completing the form on the last page of the newsletter.
Steve Edelson, PhD, Executive Director
Autism Research Institute
Join Us in Newark this April: 'Buddy Rates,' volunteer slots & Angel funds still available
We've brought back our popular "Buddy Pass" rates exclusively for online registrants for a limited time. Pre-register a group of two or more online to attend a General, Science or Diet Session, then add as many friends as you want for the sessions they want, and you'll all save 25% on your registration. REGISTER NOW
Note: 25% Discount does not apply to practitioner seminars, fees for continuing education credits, printed books or special events. Discount is automatically applied at checkout when you register online.
GENERAL CONFERENCE VOLUNTEER SLOTS & ANGEL FUNDS
We also offer a variety of financial support options including free attendance for volunteers on days they help, and Angel Fund discounts for those in financial need. Angel funds and volunteer options are limited and offered on a first-come/first-served basis. See PARENT/CAREGIVER RATES for details.
PROFESSIONAL VOLUNTEER OPPORTUNITIES
We also have a limited number of volunteer slots for licensed health care providers in our demonstration room, teaching hands-on support in exchange for free admission and CME at the Saturday and Sunday Science sessions. EMAIL OUR DEMO ROOM COORDINATOR for more information.
ENTER TO WIN AN IPAD AT THE SATURDAY NETWORK PARTY
Join your peers to network and relax after hours Saturday Night at the ARI Attendee Party. Admission includes tasty gluten-/casein-free hors d'oeuvres, drinks, and the opportunity to meet fellow guests - indicate a preferred topic to chat about when you register and we will match you with others with similar interests. RESERVE A SEAT NOW
GET FREE, 1:1 PROFESSIONAL SUPPORT IN OUR 'DEMO ROOM'
Taking a page from Biology 101, ARI is offering its on-site "lab" that teaches practical skills for taking the biomedical approach home. The "Demonstration Room" will be offered during breaks and lunchtime on Friday, Saturday, and Sunday at the Spring Conference in Newark. The conference offers parents effective strategies for helping their children, serving as a meeting ground between clinicians using a biomedical approach and the parents who seek their aid. Still, for many of us, returning to what is in effect a biology/chemistry class presents a challenging learning curve. While lectures are essential to our understanding of why we must do what we must do, the information is only as good as the hands that are charged with putting these treatments into effect.
Don't miss this chance to stop by for free one-to-one tutorials by experienced healthcare professionals. The Demo Room is free with your paid registration.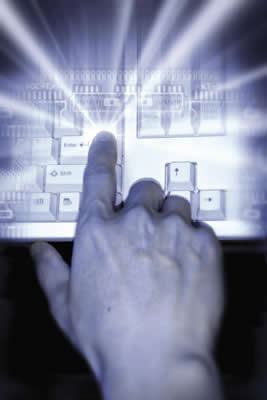 Take our Survey on Adult Support & Resources
The Autism Research Institute is helping Peter Sciabarra with his doctoral dissertation evaluating autism support and resource organizations for high functioning adults on the autism spectrum. If you have a son/daughter on the autism spectrum, please consider helping out with this survey.
NIH Autism Spectrum Disorder Research: Brain Imaging & Autism Biomarker Study Seeks Participants Ages 18-45
Do we see immune differences in the autistic brain? Research seeks to detect and measure an immune target in the brain. Researchers will compare the brain scans of those with autism to those without autism.
If you have autism, Asperger Syndrome, or an autism spectrum disorder, consider participating in this research study. The study includes 2-4 outpatient visits of 2-6 hours each at the NIH Clinical Center in Bethesda, Maryland. Participation includes physical and psychological evaluations.
Eligibility criteria: adults ages 18-45; a diagnosis of autism, Asperger Syndrome, or an ASD; and good general health. The study also includes an MRI brain scan, and a PETscan (with a radioactive drug that attaches to a brain target involved in the immune system).
There is no cost to participate. Compensation is provided for participation. Transportation may be provided.
For information call: 301-435-8982 (TTY: 1-866-411-1010),
http://patientinfo.nimh.nih.gov
Please refer to protocol # 11-M-0118
National Institute of Mental Health, National Institutes of Health, Department of Health & Human Services
New studies point to potential biomarkers and underlying Gastroinestinal issues in ASD

Disordered Porphyrin Metabolism: A Potential Biological Marker for Autism Risk Assessment

Nicholas J. Heyer, Diana Echeverria, and James S. Woods

Autism (AUT) is a complex neurodevelopmental disorder that, together with Asperger's syndrome and Pervasive Developmental Disorder-Not Otherwise Specified (PDD-NOS), comprises the expanded classification of autistic spectrum disorder (ASD). The heterogeneity of ASD underlies the need to identify biomarkers or clinical features that can be employed to identify meaningful subtypes of ASD, define specific etiologies, and inform intervention and treatment options. Previous studies have shown that disordered porphyrin metabolism, manifested principally as significantly elevated urinary concentrations of pentacarboxyl (penta) and coproporphyrins, is commonly observed among some children with ASD. READ MORE

Application of Novel PCR-Based Methods for Detection, Quantitation, and Phylogenetic Characterization of Sutterella Species in Intestinal Biopsy Samples from Children with Autism and Gastrointestinal Disturbances

Center for Infection and Immunity, Mailman School of Public Health, Columbia University - Brent L. Williams, Mady Hornig, Tanmay Parekh, and W. Ian Lipki
Hear lead author Dr. Brent Williams at the Spring Conference in Newark April 26-29
ABSTRACT Gastrointestinal disturbances are commonly reported in children with autism and may be associated with compositional changes in intestinal bacteria. In a previous report, we surveyed intestinal microbiota in ileal and cecal biopsy samples from children with autism and gastrointestinal dysfunction (AUT-GI) and children with only gastrointestinal dysfunction (Control-GI). Our results demonstrated the presence of members of the family Alcaligenaceae in some AUT-GI children, while no Control-GI children had Alcaligenaceae sequences. Here we demonstrate
that increased levels of Alcaligenaceae in intestinal biopsy samples from AUT-GI children result from the presence of high levels of members of the genus Sutterella. READ MORE