Win an iPad at our Networking Party Saturday Oct. 15th!
------------------------------
Spring 2012 Conference
Level 1 & 2 Practitioner Seminars, General, Nutrition & Science Sessions
New York/New Jersey
Registration opens
in early January
Want to see what happens at the Conference?
View free lectures from past conferences online - including the latest lectures from our Fall 2010 Conference in Long Beach
Affordable luxury: Join us at the Las Vegas Hilton for $95 a night

The conference will take place in the newly remodeled Las Vegas Hilton. The Autism Research Institute has negotiated a block of special discounted room rates of $95 per night. You must register early to take advantage of this special rate.
The Las Vegas Hilton is conveniently located minutes from McCarran International Airport. Guests have easy access to the Las Vegas Convention Center and the Strip via the Monorail station linked to the property. The Hilton offers complimentary Self-Parking and easy access to local attractions. Learn more
ARI Conference expands continuing education options
The Nevada State Board of Education has approved the ARI Fall Conference for 1.5 renewal credits to educators who attend. Certificates will be issued at the conference - you can sign up when you pre-register online. There is no charge for the certificate. Applications are pending for the following additional CE opportunities:
UNLV Continuing Education - educators, social workers, etc.
American Occupational Therapy Assoc.
National Assoc. of Social Workers
Rates: non-medical professionals
Fall Conference Continuing Medical Education
We continue to offer AMA PRA Category 1 Credits™ for medical professionals at our Practitioner Seminars and Science & Research Sessions.
CME details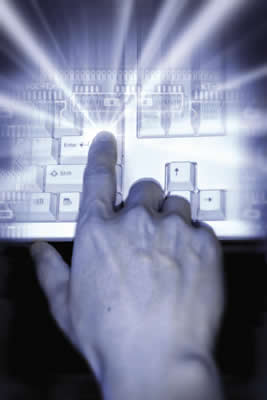 Video on navigating the job market with ASD added to Autism.com
An 18+ - minute video titled 'Preparing Young Adults with Asperger's Syndrome for the Job Market' was recently uploaded to ARI's website. The video was produced by The Groden Network in Providence, Rhode Island, along with the Autism Research Institute. The presenters include Dr. June Groden, Dr. Patricia A. Wisocki, and Elizabeth Stratis.
The video includes a discussion as well as research data. A link to the video can be found under the 'Featured Information' section on ARI's homepage at www.autism.com.
Caregivers Urged to Register Loved Ones with NICHD
ARI is working closely with scientists and clinicians throughout the country in an effort to find effective treatments for this devastating disorder. According to these experts, limited availability of tissue from children who suffer with autism is hampering research, because without actual tissue it is difficult to determine the basic biological causes of this disorder. This need has prompted ARI to enter into a partnership with the Brain and Tissue Bank for Developmental Disorders at the University of Maryland, under contract to the National Institute of Child Health and Human Development (NICHD), to support tissue donations.
Anyone Can Be a Donor Anyone, regardless of age, is invited to register as a tissue donor. Advance registration is important in that it supports the time-sensitive process of tissue recovery.
Even if a person is not registered in advance, tissue donation may still be possible by calling the toll free number below.
To register: call us at the number below to request a packet or discuss any questions or concerns relating to tissue donation.
Tissue Bank:
University of Maryland
Department of Pediatrics
655 West Baltimore St., 13-013 BRD
Baltimore, MD. 21201-1559
Toll free: 800-847-1539 / Ph.410-706-1755
Fx. 410-706-0038

From the Director:
Summer is upon us; and if your plans include a trip to San Diego, please stop to say 'hello.' We are located at 4182 Adams Ave. in the Kensington district. (Please let us know in advance if you'll be visiting us. Our telephone number is: 619.281.7165.)
ARI's Apple iTunes and Droid apps continue to be popular downloads for smart phone and tablet users. You can install a free version that includes a paper written by Drs. James Adams, Bernard Rimland, Temple Grandin and myself for no charge. And for 99 cents, you can purchase a more extensive app that includes ARI's Autism Treatment Evaluation Checklist (ATEC), descriptions of many interesting topics and interventions, and videos.
ARI has been instrumental in organizing the Global Autism Collaboration, a network of non-profit organization. Currently, 78 organizations worldwide have joined the collaboration. To learn more, visit: www.GlobalAutismCollaboration.com.
As many of you know, ARI sponsors the Edgeware Art Gallery, which is located next to the institute; Dr. Bernard Rimland's son, Mark, an adult with autism, is the resident artist. Ryan Dean, a local artist, has recently joined our staff. Ryan's official title is 'Gallery Host.'
Take care,
Steve Edelson, PhD
Executive Director,
Autism Research Institute
NIH recruiting children and teens for Maryland-based autism study
The National Institutes of Health is conducting a research study to better understand the unique characteristics of children and adolescents with autism.
Participants Must:
Live in the mid-Atlantic region in the U.S.
Be 7 to 17 years old
Have been diagnosed with autism before age 6
Currently have the diagnosis of autistic disorder or high functioning autism Note: children who have Asperger's or PDD-NOS are not eligible for this study.
Average range intellectual functioning
Be able to participate in a one-hour MRI scan
Participation includes medical and neuropsychological testing, such as medical and developmental histories, diagnostic and behavioral evaluation, physical exam, an overnight EEG and sleep study, and an MRI scan of the brain.
There is no cost to participate in this research project, and compensation, up to $400.00, will be provided. All clinical test results, including results of the neuropsychological exam, will be shared with families.
Participation involves two outpatient visits and one overnight stay at the NIH Clinical Center in Bethesda, Maryland. Scheduling is flexible. For more information, please call the study coordinator at 301-435-7962 or email: AutismOutcomeStudy@mail.nih.gov
Landmark study of genetic heritability and environment implicates environmental factors
An important paper on the cause of autism was recently published in the online version of the Archives of General Psychiatry, a journal of the American Medical Association. The study was funded by the National Institute of Mental Health and Autism Speaks; the lead author was Joachim Hallmayer, M.D. of Stanford University's Department of Psychiatry.
In the large population-based twin study, titled 'Genetic Heritability and Shared Environmental Factors Among Twin Pairs with Autism,' 192 twin pairs were assessed in which either one or both had autism. The Autism Diagnostic Observation Schedule (ADOS) and the Autism Diagnostic Interview-Revised (ADI-R) were used to confirm the diagnosis.
Using a powerful statistical model to examine the influence of both genetics and the environment, the results indicated that the environment accounted for a "substantial" amount of the data (55% to 58%), as opposed to genetic heritability (37% to 38%).
In contrast to past rhetoric that autism is purely genetic, these findings provide strong support for the genetic-environmental hypothesis, first proposed by ARI's founder Dr. Bernard Rimland and mentioned in the 1967 film documentary titled 'The Invisible Wall.'
Read full text of the study for free online
Learn about emerging research findings at our Fall Conference Science & Research Track
Study finds nutritional and metabolic deficiencies in ASD
A new study published in the journal Nutrition and Metabolism evaluates the nutritional and metabolic status of 55 children with autism spectrum disorders compared to 44 neurotypical children of similar age and gender.
Compared to the neurotypical children, children with autism had significantly worse nutritional and metabolic status, as detailed below. Among other things, the paper provided further support for the significance of glutathione and SAM in relation to autism (a prominent feature of the work of James, et al).
This study was funded by the Autism Research Institute and the Legacy Foundation.
Read full text of the study for free online
Getting to Las Vegas: 'Buddy Rates,' volunteer slots & Angel funds still available
We've brought back our popular "Buddy Pass" rates exclusively for
online registrants
for a limited time.
Pre-register a group of two or more online to attend a General, Science or Diet Session, then add as many friends as you want for the sessions they want, and you'll all save 25% on your registration. REGISTER NOW
Note: 25% Discount does not apply to practitioner seminars, fees for continuing education credits, printed books or special events. Discount is automatically applied at checkout when you register online.
GENERAL CONFERENCE VOLUNTEER SLOTS & ANGEL FUNDS
We also offer a variety of financial support options including free attendance for volunteers on days they help, and Angel Fund discounts for those in financial need. Angel funds and volunteer options are limited and offered on a first-come/first-served basis. See Parent/Caregiver Rates for details.

PROFESSIONAL VOLUNTEER OPPORTUNITIES
We also have a limited number of volunteer slots for licensed health care providers in our demonstration room, teaching hands-on support in exchange for free admission and CME at the Saturday and Sunday Science sessions. Email our Demonstration Room Coordinator for more information.
Register Online today - you won't want to miss this chance to explore the latest research and treatment findings.
Receive 1:1 instruction for taking a biomedical approach home
Network with parents, researchers, and clinicians
Earn CME credits attending our Practitioner Seminars and Science Sessions (licensed medical providers)
Sell Puzzle Pieces for Autism Research
Join our Million-Dollar Puzzle Campaign
We've reached a wonderful milestone this month with a total of $126,345.55 in donations for the Puzzle Pieces! Let's keep the momentum going - now's the perfect time to request your puzzle pieces and start your campaign. EVERY penny of every dollar raised goes directly to ARI.
This is an all volunteer grassroots effort. If folks have participated before, I hope they will consider joining us again and I would encourage those who have already requested and received the puzzle pieces to send in the donations they collect ASAP. Please send them to me so I can maintain a running total of what has been raised. I forward all donations to ARI in a timely manner.

Lynda Huggins
24 Karen Lane
Monroe, LA 71203
Order Puzzle Pieces and join the campaign
Events in the Community ...
Fall 2011 ARI Conference
DATES: Oct. 13-16
LOCATION: LAS VEGAS HILTON
Follow the latest science on evidence-based medical treatments for ASD. Level 1 & 2 Practitioner Seminars, Parent, Diet, Adult, & Science Sessions
----------------------------------------------------------------------------------------
UK Autism/Asperger's Workshop focuses on Medical, Nutritional & Dietary Challenges and Treatments
UPDATE: Additional stop added - Edinburgh July 20th
Three great locations for parents, professionals and people on the spectrum:
London 16, July 2011
Edinburgh 20 July 2011
Sunderland 23, July 2011
Price: £75.00, £60.00 2nd person
Join Prof. James Adams, director of Arizona State University's Autism/Asperger's Research Program, for this one-day workshop, offering updates on causation, seizures, and effective medical and nutritional support.
Download the Printable Brochure
----------------------------------------------------------------------------------------
Talk About Curing Autism's Real Help Now Conference
DATE: October 1
LOCATION: Musser Auditorium
Penn State Great Valley
Malvern , PA
----------------------------------------------------------------------------------------