Oct. 7-10, 2010

Save the date!
Spring 2011 Conference
Level 1 & 2 Clinician Seminars, Nutrition Seminar, Parent & Science Sessions
Atlanta, GA
April 28-May 1, 2011
Want to see what happens at the Conference?
View free lectures from past conferences online - including the latest lectures from our Spring 2010 Conference in Baltimore
Get Early-Bird Rates Through Sept. 19th
Angel Funds & Volunteer Opportunities Going Fast
We are very pleased to announce that the Fall Conference in Long Beach Oct. 7-10 will offer a variety of financial support options for families, including:
EARLY-BIRD RATE:
$69/day or buy all 3 days for $189 -ends Sept. 19th.

ANGEL DISCOUNT
Thanks to generous support from our conference exhibitors, families in need are invited to register at a reduced "Angel" rate - select this rate if you are truly unable to pay the regular rate - no questions asked. Funds are limited and available on a first-come/first-served basis.
You must pre-register online to receive this rate while funds last - Angel discounts are not available at on site registration.
VOLUNTEERS
Free admission for volunteers on the days worked - slots are limited - first-come/first served. Volunteers are able to attend General, Science or Friday Nutrition Seminar sessions in exchange for volunteering to help with registration or serve as a badge checker at the doors of the lecture halls. (Volunteers may not attend clinician seminars)
You must preregister online to volunteer while slots are available - volunteering opportunities are not available at on site registration.
STUDENT & MILITARY DISCOUNT
We also continue to offer 15% discounts for students and active members of the military. (ID required at check-in). Use the code 'military' or 'student' when you register.

Offers cannot be combined - one discount is available per registrant. Hotel is offered at discounted rate of $139 per night for all conference registrants.

ARI Sponsors Control Specimen Bank
We are pleased to announce that the Autism Research Institute will be working in collaboration with The Health Research Center/Pfeiffer Treatment Center to sponsor a blood serum/plasma, blood cell, and urine bank of non-autistic healthy control specimens. A.J. Russo, Ph.D., the Research Director, will supervise the specimen bank. The aim is to establish a center for control samples accessible to ARI collaborators at minimal cost. The center will collect, transport, and store plasma/serum, red blood cells, buffy coat, and urine from age-appropriate non-autistic/neurotypical children.

We need general practitioners, pediatricians, and researchers to help solicit samples from healthy 3-12 year old children. We will provide them a release/permission form and arrange for transport to a facility at the Pfeiffer Treatment Center.

If you are willing to help or have questions, please contact Dr. Russo at:

A.J. Russo, Ph.D.
Research Director
Health Research Institute/Pfeiffer Treatment Center
4575 Weaver Parkway
Warrenville, IL 60555
Phone: 630-505-0300 X207
Fax: 630-836-0667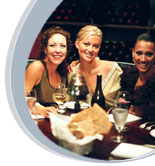 Donate Items for Our Saturday Dinner Auction at the Fall Conference




On Saturday Oct. 9th we will hold our Conference Dinner. This special event is always a favorite, providing everyone time to come together in a relaxed setting to connect with other parents, medical professionals, and specialists from around the world. A highlight of the evening is our silent benefit auction featuring donated items.

We would love to offer a variety of dazzling items that would appeal to our audience. Donated merchandise, services, and gift certificates are simple to acquire from your workplace. A week at a vacation home is always a hit. Sports tickets and memorabilia are fan favorites. Gift baskets of your products are a great way to promote your business. Remember this a national conference so donations are accepted from any part of the country. Simply print and return the Auction Donation Form by September 30.

Proceeds from your contributions help fund research that makes a difference for families living with autism. Thank you for your support!

Have questions? Email us
Our Partners
About the ARI
E-Newsletter
:
This newsletter is compiled, written, and edited by ARI parents, and we welcome your input. If you have questions you would like answered, a story you would like to submit, or an idea for something you would like to see discussed or explained, please
contact us
.
Contributing Editors:
Jane Johnson

Dave Gillerman
Stephen Edelson, Ph.D.
Technical Support:
Denise Fulton
Additional Assistance:
ARI maintains a toll-free line with information, contacts, and access to resources available through the Autism Research Institute.
English: 866.366.3361
Espaņol: 877-644-1184,
ext 5

From the Director:
Last month was a difficult time for us at the Autism Research Institute. Matt Kabler, ARI's Director of Operations, suffered an aneurysm. We would like to thank everyone for their thoughts and prayers.

On a brighter note, school is just around the corner, and we have included Temple Grandin's insightful teaching tips below. On a personal note my oldest daughter, Janae, started college this week.

Earlier this year the journal Pediatrics published a landmark consensus paper on gastrointestinal problems in autism. We have translated a shortened version of this paper into several languages, including Chinese, French, German, Japanese, Russian, and Spanish. We plan to translate the paper into several more languages in the fall. Links to these translations are available on ARI's homepage at autism.com.

ARI's Defeat Autism Now! conference is scheduled for next month in Long Beach, California. We hope to see you there.

Steve Edelson, Ph.D.
Director, Autism Research Institute
In Our Thoughts & Prayers: ARI's Own Matt Kabler


The ARI fam
ily is saddened to report the illness of our dear friend and colleague Matt Kabler. Following a successful surgery Aug. 24th, he suffered a setback and returned to Intensive Care. Slow progress is being made and his family welcomes your thoughts and prayers - a special email address has been set up for well-wishes - please send messages to:
hug4matt@autism.com
The thoughts and prayers of the ARI family are with Matt, his family, and his fiance Scott.
Level 1 and Level 2 Nutrition Seminars Slated for Fall ARI/Defeat Autism Now! Conference

Parents & Caregivers invited to attend Friday, Oct. 8th

Children with autism are more likely to suffer from nutritional deficiencies, gastrointestinal, metabolic, and immunological issues than children in the general population. These two-day seminars were designed for nutritionists, dietitians, and other licensed healthcare professionals who provide nutritional counseling for children with ASD.

Parents and caregivers are invited to attend the second day of the Level I Nutrition Seminar- Friday, October 8th. Parent/Caregiver attendees will receive a handout of the Friday presentations. (The Thursday session is reserved exclusively for licensed healthcare professionals. Clinicians must attend both days of the seminar to qualify for the Nutrition Registry.) Register Now

Nutritionists and Dietitians may attend a complete Nutrition Seminar and be listed on ARI's Nutritionist Registry as long as they hold an undergraduate degree and are licensed and monitored by a supervisory board at the state or national level, and possess at least one of the following degrees: Dietetic Technician, Registered Certified Nutritionist, Certified Clinical Nutritionist, Registered Dietician, Licensed Dietitian-Nutritionist, Licensed Dietician, or Certified Nutrition Specialist (through the American College of Nutrition).

The Nutrition Seminars have been approved for AMA PRA Category 1 Continuing Medical Education Credits™, and continuing-education credit by the American Dietetic Association.
New in Long Beach: Level 2 Nutrition Seminar for Licensed Nutrition and Medical Professionals

LEVEL 1 NUTRITION SEMINAR SPEAKERS INCLUDE:
Kelly Barnhill, CN, CCN
Kelly Dorfman, M.S., LDN
David Getoff, CCN, CNC, CTN

Vicki Kobliner, MS, RD, CD-N

Dana Laake, RDH, MS, LDN

Julie Matthews, CNC

LEVEL 2 NUTRITION SEMINAR SPEAKERS INCLUDE:
Kelly Barnhill, CN, CCN
Peta Cohen, MS, RD
Vicki Kobliner, MS, RD, CD-N
Dana Laake, RDH, MS, LDN
Liz Lipski, PhD, CCN, CHN
Julia Ross, MA

MORE:
See complete speaker bios
Level 1 & Level 2 Nutrition Seminar Schedule
Nutrition Seminars qualify most professional attendees for listing on ARI's Nutrition Registry.

ARI Congratulates Temple Grandin on Her Emmy-Winning Evening
Temple Grandin (second from right) with Stephen Shore (left), Valerie Paradiz and Stephen Edelson
Temple Grandin,
the HBO movie, was one of the big stars of the 2010 Emmy Awards on Sunday, as it
won seven Emmys
including Best Actress, Best Director, and Best Movie Made for TV.
ARI would like to extend sincere congratulations to Temple not only on the success of the movie, but more importantly on her lifetime achievements, and the increase in autism awareness that she has generated. The movie was based on Temple's first book,
Emergence Labeled Autistic
. Dr. Bernard Rimland, ARI's founder, helped edit the book and wrote the foreword.
Temple has also been a long-time associate and friend of ARI's director, Steve Edelson. They first met in the early 1980's when they were both graduate students at the University of Illinois. They co-authored a research paper on Temple's 'Hug Machine' and an autism advice paper, with Drs. Jim Adams and Bernard Rimland, titled "Advice for Parents of Young Autistic Children." More recently, Temple had lunch with Steve and his soon-to-be wife, Valerie Paradiz, a few hours prior to his wedding in Denver this last May.
Again, congratulations Temple! You're an inspiration to us all.
Also just announced! Dr. Grandin has been included in the 2010 TIME 100, the magazine's annual list of the 100 most influential people in the world.
--------------------------
Back-to-school: teaching tips from Temple Grandin
"Good teachers helped me to achieve success. I was able to overcome autism because I had good teachers. At age 2 1/2 I was placed in a structured nursery school with experienced teachers. From an early age I was taught to have good manners and to behave at the dinner table. Children with autism need to have a structured day, and teachers who know how to be firm but gentle.

"Between the ages of 2 1/4 and 5 my day was structured, and I was not allowed to tune out. I had 45 minutes of one-to-one speech therapy five days a week, and my mother hired a nanny who spent three to four hours a day playing games with me and my sister. She taught 'turn taking' during play activities. When we made a snowman, she had me roll the bottom ball; and then my sister had to make the next part. At mealtimes, everybody ate together, and I was not allowed to do any "stims." The only time I was allowed to revert back to autistic behavior was during a one-hour rest period after lunch. The combination of the nursery school, speech therapy, play activities, and "miss manners" meals added up to 40 hours a week in which my brain was kept connected to the world..."
Read the Article Online
An Invitation From Sidney MacDonald Baker, MD

Last November, I wrote to tell you about a new tool called that embraces the uniqueness of your child's experience in identifying treatment options and creating a database to let the data talk. I am writing you now to tell you that we have enhanced the Autism360.org website to make this tool more informative and easier to use.
Since last November, thousands of members from more than 76 countries and territories have joined Autism360.org. Our database now offers our members access to more than 11,000 treatment ratings and symbolizes a dramatic step forward for Defeat Autism Now in exploring, evaluating, and disseminating treatment options for individuals within the autism spectrum.
If you are among those who have joined the Autism360.org community of parents seeking answers and options for treatment, we applaud you for the commitment you have made and the time you have given to help others find actionable treatment options. If you are new to Autism360.org, it is a Web-based tool that helps you build a profile of your child and, using a newly patented algorithm, match your child's experience to clusters of similar experiences. From there, Autism360.org finds treatment options that have worked for others in your child's clusters, tracks your child's responses, and compares them to the responses of other children.
The tool also creates well-organized, personalized reports that capture the unique challenges, strengths, and traits of your child, so you can communicate with health care professionals with greater accuracy, efficiency, and effectiveness. And your participation will bring you into a global community of families using this new technology as a "macroscope" to identify and support research into previously invisible patterns within the autism spectrum.
Autism360.org is available, without charge, for use by families affected by autism, and is made possible through a partnership with The Moody's Foundation.
I encourage you to visit Autism360.org to learn more.

All the best,
Sidney MacDonald Baker, MD
Edgeware Street Art Exhibition Raises Awareness & Funding for the Autism Research Institute

The Edgeware mural (shown) is a collaboration between two great talents: Acamonchi & resident artist Mark Rimland
Edgeware Gallery's "Out from Underground" street art exhibition not only drew a couple of hundred people on opening night and raised money for autism research, but another lasting benefit from the exhibition is a wonderful mural that now adorns the side of the ARI offices.

Although their thoroughly different styles might have seemed like an unlikely pairing, the result is a fun, fresh, contemporary piece, for which both ARI and Edgeware have received a lot of compliments.

"It is always wonderful to see legitimate street art appearing in our community," said Patricia Frischer, a fixture in the San Diego arts community and coordinator of the San Diego Visuals Arts Network (www.sdvan.net). "Mark Rimland and Acamonchi have collaborated so well together, and collaborations are the way forward for the arts to thrive in our region."

The project was overseen by Joshua Bellfy, an artist himself, who has been part of Edgeware since its founding nearly two years ago. Joshua has known Mark for years, and is an ardent admirer of his work.

"Mark is an amazingly expressive artist," says Bellfy. "Whether he's drawing or painting, cats or landscapes or people, his style is uniquely his own. I'm glad the mural gives thousands of passersby the chance to see his collaboration with Acamonchi. It's something both ARI and the Kensington neighborhood can be very proud of."

Anyone who would like to send comments or congratulations to Mark on the mural may do so at info@edgewaregallery.com.

Sell Puzzle Pieces for Autism Research
Now's the perfect time to order your free Puzzle Piece kits and launch an awareness campaign in your community. When we raise necessary funding, ARI can further important research, including the large-scale, independent study of vaccinated vs. unvaccinated children.
Campaign Update:
Every Piece of the Puzzle Counts!


Jackie Jefferson and Deridra Freeman proudly display their puzzle pieces at the Delta Mini Mart
Never underestimate the power of your small neighborhood store. The kind and caring ladies at my local Delta Mini-Mart know my son Jon and are always happy to see him. They did not hesitate when I asked them to distribute the puzzle pieces back in 2008. In short order they had collected $92. When Autism Awareness month arrived in 2009, they asked for more puzzle pieces and collected another $100. Here is a picture of their current participation in the Million Dollar Puzzle project. My sincere thanks go to (l-r) Jackie Jefferson and Deridra Freeman for their continuing support. They understand the importance of funding autism research.

As school begins, now is the perfect time to plan a school-wide puzzle campaign. It's a great way to increase awareness and understanding among the students, and many teachers and principals have welcomed the idea. The Puzzle Pieces Project is an all-volunteer, year-round effort and EVERY penny collected goes to the Autism Research Institute to fund research.

Over the past months we have had so many inspiring stories about the unique ways folks are distributing the puzzle pieces. Here are just a few:

A preschool teacher for children with special needs was getting married and decided to use the puzzle pieces as favors for her wedding. She honored her wedding guests with a donation of $300 to fund autism research.

A college student who has a brother with autism at home was about to celebrate her 19th birthday and knew that her friends were planning a party with gifts. She requested that instead, they donate money to autism research. She wanted their names on the puzzle pieces to show that they had helped out the cause. She was very surprised when they handed her an envelope containing $70 on her birthday. The friends had gone around the dorm seeking donations, making it "the best birthday gift ever."

Several folks have distributed the puzzle pieces at local autism meetings, workshops, and conferences. One mom attending the "Green Our Vaccines" conference collected $205!

One of the most amazing stories was that of a grandmother who sent a picture of her grandson with autism, along with a note, to friends and family asking for donations. She was inundated with checks payable to ARI that totaled $2205!

People do care and want to help, if we just ask. Every puzzle piece and every dollar counts! I'll share more stories in the months ahead. If you have participated before, won't you join the Million Dollar Puzzle again?


Won't you join us?
Lynda Huggins
Campaign Organizer

Events in the Community ...
Fall 2010 ARI/Defeat Autism Now! Conference

Level 1 & 2 Clinician Seminars,
Level 1 & Level 2 Nutrition Seminars,
Parent & Science Sessions
Long Beach, CA | Oct. 7-10, 2010

---------------------------------------------------------------------

Phoenix 'Back to School' Autism/Asperger's Conference set for September
DATES: Sept. 17-18
LOCATION: Phoenix Convention Center
Featured Keynote Speakers:


Michelle Garcia Winner, CCC-SLP received a Congressional award for her development of Social Thinking, a treatment approach that has assisted individuals with autism spectrum disorders, Asperger syndrome, ADHD and other social-cognitive difficulties.


Rick Clemens, M.A. has been involved in the integration and inclusion of children and adults with autism since 1985. Rick has been a classroom teacher, educational consultant, inclusion and behavior specialist, social program coordinator, and is currently the Founder and Director of Inclusive Education and Community Partnership.

PHOENIX 'BACK TO SCHOOL' CONFERENCE INFORMATION
---------------------------------------------------------------------
Third Annual New York City Autism/Asperger's Conference set for October
DATES: October 23-24
Featured Keynote Speakers:


Temple Grandin, Ph.D., is a highly successful adult with autism, and one of the leading lecturers on how to help individuals with autism/Asperger's. She has authored six books on her life experiences in dealing with autism, and is a leading advocate for people with autism. She is an Associate Professor at Colorado State University.


Eustacia Cutler is the mother of Temple Grandin and author of "A Thorn in My Pocket," which describes the challenges of raising a child with autism. She has written school lessons for major TV networks, researched and scripted the TV documentary THE DISQUIETED (on autism), researched and contributed to the script for THE INNOCENTS, a documentary-prize-winning first on retardation. She has three other children and five grandsons.


Stephen Shore, Ed.D. will share his story from his non-verbal days through adolescence to finally becoming a college professor. As he discusses his journey, he will share insights into what it is like to live with autism and Asperger's, and discuss strategies that have helped him and many of his peers.

NEW YORK AUTISM/ASPERGER'S CONFERENCE INFORMATION
---------------------------------------------------------------------
National Autism Association's National Autism Conference
DATE: November 11-14
LOCATION: Trade Winds Resort, St. Pete Beach, FL
Speakers include: Dan Olmsted, Holly Robinson Peete, Dr. Andy Wakefield, Dr. Dan Rossignol, Dr. Doreen Granpeesheh, Dr. David Berger, Dr. Julie Buckley, Dr. Anju Usman, and more.

Full Conference Schedule
Register Now