Oct. 7-10, 2010

Save the date!
Spring 2011 Conference
Level 1 & 2 Clinician Seminars, Nutrition Seminar, Parent & Science Sessions
Atlanta, GA
April 28-May 1, 2011
Want to see what happens at the Conference?
View free lectures from past conferences online - including the latest lectures from our Spring 2010 Conference in Baltimore
Get Early-Bird Rates Through Sept. 19th
Angel Funds & Volunteer Opportunities Going Fast
We are very pleased to announce that the Fall Conference in Long Beach Oct. 7-10 will offer a variety of financial support options for families, including:
EARLY-BIRD RATE:
$69/day or buy all 3 days for $189 -ends Sept. 19th.

ANGEL DISCOUNT
Thanks to generous support from our conference exhibitors, families in need are invited to register at a reduced "Angel" rate - select this rate if you are truly unable to pay the regular rate - no questions asked. Funds are limited and available on a first-come/first-served basis.
You must pre-register online to receive this rate while funds last - Angel discounts are not available at on site registration.
VOLUNTEERS
Free admission for volunteers on the days worked - slots are limited - first-come/first served. Volunteers are able to attend General, Science or Friday Nutrition Seminar sessions in exchange for volunteering to help with registration or serve as a badge checker at the doors of the lecture halls. (Volunteers may not attend clinician seminars)
You must preregister online to volunteer while slots are available - volunteering opportunities are not available at on site registration.
STUDENT & MILITARY DISCOUNT
We also continue to offer 15% discounts for students and active members of the military. (ID required at check-in). Use the code 'military' or 'student' when you register.

Offers cannot be combined - one discount is available per registrant.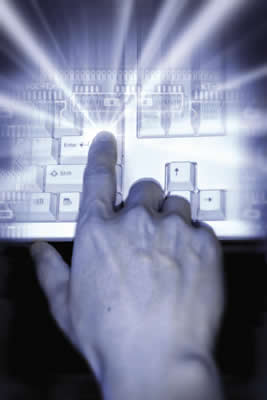 Join Our ARI Support Listservs
We find it helpful to read your responses to our request for conference evaluations. Some of you asked for more information about adults and older kids on the spectrum, so we added Dr. Mary Megson's workshop, but it didn't occur to us that this need for support could be well served by a Yahoo group. Last week one parent wrote: "Do you think it would be possible to spin off a support group for those of us with big (so to speak) kids? The issues can be very different. For those of us late to the game, many of the biomedical therapies don't work the same, as we're personally finding out quickly now." If you have an older child or adult child with autism, or if you're an adult with autism, please join us at
ARI - Older Kids & Adults
.
Another parent wrote: "There are issues that come up with recovery, such as anxiety issues that you thought were gone that sometimes come back at about age 12; health issues that continue or reemerge; and puberty issues (the hormones start and one wonders if they will affect one's child differently). Even though he's been formally tested and no longer has a diagnosis, every time my son's peers have an emotional or social growth spurt we have to work harder and smarter for him to get caught up. Each step comes with work and it does not magically happen as I thought it would after he recovered. Please, give us a forum for discussion." If these issues are on your mind, please join us at
ARI - Recovered & Nearly Recovered
.
For those of you who have never joined a listserv, it's essentially an on-line support group. Members post questions to the list, and other members respond. You can choose to get individual emails when you sign up, or you can select "daily digest" and get a handful of list posts all at once, in one email. If you don't want to receive any more email at all, you can choose to read posts only on the group website.

(Our original all-purpose listserv, ARISupport, is still active, with more than 600 members.)


Please note that ARI listservs are support groups for those interested in the Defeat Autism Now! approach to treatment for autism spectrum disorders. (The Defeat Autism Now! approach mostly involves specifically restricted diets, nutritional supplements, and the removal of toxic substances.) Such support groups are by definition exploratory more than explanatory, do not constitute a how-to manual, and are meant as an open forum for information and laymen's opinions, which might or might not lead to effective changes. List members should be cautious about accepting what sounds like the voice of authority on any matter, great or small, and should always consult a doctor before altering a treatment plan, even with products that are available without a prescription; safety testing is a concern. Any educational, legal, therapeutic, or medical opinions expressed therein are solely those of the individual, and should in no way be construed as legal or medical advice. Since these are support groups, rudeness or promotion of products or services is not tolerated.
Sell Puzzle Pieces for Autism Research
Now's the perfect time to order your free Puzzle Piece kits and launch an awareness campaign in your community. When we raise necessary funding, ARI can further important research, including the large-scale, independent study of vaccinated vs. unvaccinated children.
Campaign Update:
As of Aug. 1 we've forwarded $112,143.55 to ARI. This month we'd like to thank The Corner Store and One Stop Market of East Hampton, NY for contributions totaling $600. We also want to thank the Polish Falcons of America Nest 519 in Middletown, CT for contributing $250 and Brinker International's total of $120.00. We're grateful for memorials of $245 honoring the life of Mr. O. K. (Kince) Davis [who was my husband Jim's cousin] and locally to our Chili's Restaurant for its
"Giving Back to Autism Research" evening.
We encouraged people to eat at Chili's that night and Chili's donated 10% of sales by those who presented our flier.
Won't you join us?
Lynda Huggins
Campaign Organizer

Our Partners
About the ARI
E-Newsletter
:
This newsletter is compiled, written, and edited by ARI parents, and we welcome your input. If you have questions you would like answered, a story you would like to submit, or an idea for something you would like to see discussed or explained, please
contact us
.
Contributing Editors:
Jane Johnson

Dave Gillerman
Stephen Edelson, Ph.D.
Technical Support:
Denise Fulton
Additional Assistance:
ARI maintains a toll-free line with information, contacts, and access to resources available through the Autism Research Institute.
English: 866.366.3361
Español: 877-644-1184,
ext 5

From the Director:
The summer of 2010 has been a very productive season for us. This month we are trying to win a Pepsi Challenge grant for $50,000, to develop a model program to provide support and resources to homeless adults on the autism spectrum. We would appreciate your help to obtain this 'challenge' grant. Everyone is allowed to vote once a day every day in August - please vote daily as much as possible. Click here to vote:
http://www.refresheverything.com/supportforhomelessindividualswithautism.
Last month ARI's A/V crew filmed several round-table discussions on important topics concerning adults on the spectrum, including residential, employment, biomedical, and law enforcement issues. We hope to upload the videos to our website this fall.
The opening of our 'Out from Underground' show at the Edgeware Gallery last month was a big success. There were about 200 attendees, and we sold more artwork compared to our previous art show openings. One of the big attractions was a beautiful mural on the side of ARI's building, which was a collaboration between Mark Rimland and local street and stencil artist Acamonchi. If you are planning to visit San Diego this summer, please stop by the gallery. Visit Edgeware Gallery's website [http://www.EdgewareGallery.com] for information regarding hours of operation and location. Proceeds from the sales of art, books, note cards, jewelry, and apparel are used to fund autism research.
For many of you, we know it has been a very hot summer. Stay cool and remember that autumn and its many holidays are just around the corner.
Steve Edelson, Ph.D.
Director, Autism Research Institute
Remebering Dr. Ivar Lovaas


By Steve Edelson



Dr. Lovaas (left) with ARI Founder Dr. Bernard Rimland (center) & Dr. Steve Edelson
I am sad to announce that Dr. O. Ivar Lovaas passed away yesterday morning (August 3). He was one of the true pioneers in the field of autism, and his contributions to the areas of behavior modification and education have been immense.

Dr. Bernard Rimland was a close friend of Dr. Lovaas. In the mid-1960s, he visited Dr. Lovaas' clinic at UCLA, and he was so impressed that he soon founded the Autism Society of America to disseminate information about behavioral techniques.

On a personal note, Dr. Lovaas was instrumental in jump-starting my career in autism. I worked directly under him for 2 ½ years as an undergraduate student, and we also published research together. Dr. Lovaas and I even discussed the possibility of establishing a central clinic in the United States aimed at treating those with severe forms of self-injury. I am also grateful to him for introducing me to Dr. Rimland.

Dr. Doreen Granpeesheh, who also studied under Dr. Lovaas, has posted additional information about his passing on the Center for Autism and Related Disorders.

Dr. Rimland's wife, Gloria, has asked ARI to establish an award to honor Dr. Lovaas' contribution to the field. This will be announced in a future issue of our e-newsletter.
ARI Receives
Four Stars from Charity Navigator for Fiscal Management
The Autism Research Institute (ARI) is proud to once again receive the esteemed 'Four Star Award' from Charity Navigator for sound fiscal management--that means we don't waste money on fancy offices and staff perks, but we spend it the way our donors intended. ARI is particularly proud of its unique track record in funding research projects that have made a real difference in discovering the true causes of autism, and developing effective treatments.
ARI-funded research has dispelled the conventional belief that autism is an untreatable lifelong disability. To see proof, please visit www.Autism-RecoveredChildren.org. ARI isn't afraid to fund research on controversial topics.
Support research that makes a difference today!

Vote every day in August

(free) to help win $50,000 for ARI's Project to Provide Resources & Support to the Homeless in the Pepsi Refresh Contest

Give Online - Make a monthly pledge or a one-time contribution online through our secure Donations page.

Donate a car - Charitable Auto Resources, Inc. (CARS™) accepts car donations for ARI

Sell Puzzle Pieces to promote Autism Awareness and raise money for research

Donate items for our Saturday Dinner Auction at the Fall Conference

Ask others to give to ARI as your preferred charity - In lieu of gifts or flowers, ask friends and supporters to make a donation to ARI - a recent example:
ARI is very thankful to Mary Chang and George Yankwitt who selected our organization for donations in honor of their recent wedding. Well over $3,000 was donated in honor of the Yankwitts' marriage.
Help ARI Win $50K to Help Homeless Adults with Autism

Earlier this month, ARI was chosen to participate in the Pepsi Refresh Everything project, and needs your support. Only the projects with the highest number of votes are funded. Voting started this morning - can you help?

Vote now and take a moment to return each day this month.

We hope to establish a model program to provide information and support for homeless people who are on the autism spectrum. If we win, we'll first establish a small office in downtown San Diego for one year; the office will be run by two people working part-time. They will meet with staff at shelters and missions to inform them about autism and suggest best ways to help those affected - for example, providing the opportunity to eat/relax/rest/sleep in a quiet, dimly lit or dark place. We'll offer support and information on where to find vital resources including:

shelters and transitional housing

food and clothing

medical care

mental health services

referrals to agencies for case management & life training skills

referrals to agencies for government or other financial assistance

referrals for outpatient consultation, evaluation and treatment intervention

referrals to agencies providing skills assessment, job training, & job coaches
Donate Items for our Saturday Dinner Auction at the Fall Conference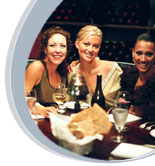 On Saturday Oct. 9th we will hold our Conference Dinner. This special event is always a favorite, providing everyone time to come together in a relaxed setting to connect with other parents, medical professionals, and specialists from around the world. A highlight of the evening is our silent benefit auction featuring donated items.

We would love to offer a variety of dazzling items that would appeal to our audience. Donated merchandise, services, and gift certificates are simple to acquire from your workplace. A week at a vacation home is always a hit. Sports tickets and memorabilia are fan favorites. Gift baskets of your products are a great way to promote your business. Remember this a national conference so donations are accepted from any part of the country. Simply print and return the Auction Donation Form by September 30

.





Proceeds from your contributions help fund research that makes a difference for families living with autism. Thank you for your support!



Have questions? Email us

Clinician Seminars for Licensed Professionals Oct. 7-8 in Long Beach
Renaissance Long Beach Hotel - site of the Clinician Seminars Oct. 7-8



ARI/Defeat Autism Now! Clinician events are designed for licensed medical professionals providing care to children and adults diagnosed with autism spectrum disorders.

Information presented in our professional seminars is pertinent for MDs, DOs, Naturopathic Physicians, Nurse Practitioners, and Physician's Assistants. RNs, psychologists, homeopaths, chiropractors, dentists, and pharmacists will likely find the seminar information useful and they are welcome to attend, though they are not eligible for our clinician registry. Those who hold a license or certificate in either dietetics or nutrition (i.e., licensed or monitored by a supervisory board at the state or national level) are encouraged to attend our

Nutrition Seminar

.

More on the Clinician Registry Policy

Level I Clinician Seminar:

A two-day seminar reviewing the scientific data supporting the medical treatment of autism spectrum disorders. Case histories demonstrate the essentials of patient care and treatment in the areas of nutrition, gut rehabilitation, immune regulation, metabolic interventions, and detoxification support.

Register Now: Oct. 7-8 in Long Beach

Level II Clinician Seminar:

This two-day seminar is for practitioners with prior experience using targeted medical treatments who want to hone their skills in laboratory interpretation and case management, or to discuss the nuances of difficult cases. (Completion of Level I is a prerequisite.)
Register Now: Oct. 7-8 in Long Beach



Clinician and Nutrition Seminars will also be offered at our Spring 2011 Conference in Atlanta Georgia; seminar schedules, speakers and dates to be announced when registration opens in January.




Seminar faculty includes:

Kenneth Bock, M.D., FAAFP, FACN, CNS

Introduction to Biomedical Intervention for ASD
Illness and Allergy Workshop
Interactive Treatment Forum
Impaired Detoxification in Autism: Testing& Individualized Treatment Strategies
Immune Dysregulation & Inflammation

in ASD

Kenneth A. Bock, M.D., FAAFP, FACN, CNS, received his M.D. with Honor from the University of Rochester School of Medicine in 1979. A pioneer and leader in the field of integrative medicine for over two decades, Dr. Bock's expertise lies in bringing a comprehensive integrative medicine approach to complex medical problems, including the 4-A disorders - autism, ADHD, asthma and allergies. His healing program for the 4-A disorders is detailed in his latest book,

Healing the New Childhood Epidemics: Autism, ADHD, Asthma and Allergies

, which has received international acclaim.


Professionals - hear Dr. Bock at the Level 1 & Level 2 Seminars
Dr. Frye also speaks Saturday the General Session

Bryan Jepson, M.D.

Metabolic System in Autism

GI Disease & Autism

Case Presentations: Interactive Presentations




Metabolic Abnormalities: Oxidative Stress & Mitochondrial Dysfunction





Bryan Jepson, M.D. graduated from the University of Utah medical school in 1995 and is board-certified in Emergency Medicine. After his son was diagnosed with autism in 2001, he founded the Children's Biomedical Center of Utah where he treated children with autism. In January 2006, he left his emergency medicine practice and joined the staff of Thoughtful House Center for Children in Austin, Texas. He is the author of Changing the Course of Autism: A Scientific Approach for Parents and Physicians.
Professionals - hear Dr. Jepson at the Level 1 & Level 2 Seminars
Dr. Jepson also speaks Saturday the General Session

Liz Lipski, Ph.D, CCN, CHN
The Gut/Brain Connection

L
iz Lipski, Ph.D, CCN, CHN, is board certified in Clinical Nutrition & Holistic Nutrition, the author of Digestive Wellness, & Digestive Wellness for Children, and founder of Access to Health Experts. She's the Director of Doctoral Studies at Hawthorn University. Dr. Lipski is on faculty and on the nutrition advisory board at the Institute for Functional Medicine, and is a member of the Board of Directors for the National Association of Nutrition Professionals. She's in private practice in Asheville, NC. www.accesstohealthexperts.com and www.innovativehealing.com.
Professionals hear Dr. Lipski at the Level 1 Seminar
Dr. Lipski also speaks Friday at the General Session and Sunday at the Nutrition Seminar
Lyn Patrick, N.D.
The Non-Prescriptive Approach to ASD
Lyn Patrick ND graduated from Bastyr University in 1984; she has been in private practice in Durango, Colorado for the past seven years specializing in Environmental Medicine. She is a faculty member of the ACAM Heavy Metal Toxicology preconference workshop and The Physician Certification Course in Environmental Medicine through Southwest College of Naturopathic Medicine.

Professionals - hear Dr. Patrick at the
Level 2
Seminar
David Quig, Ph.D.
Nuances of Laboratory Evaluation in Individuals with ASD
David Quig received his Master's degree in Human Nutrition from Virginia Tech, and his Ph.D. in Nutritional Biochemistry from the University of Illinois. He was then a Post-Doctoral Fellow at Cornell University for five years, prior to serving as a Senior Cardiovascular Pharmacologist with a major pharmaceutical company for seven years. David is currently Vice President, Scientific Support for Doctor's Data, Inc., and has recently co-authored and facilitated several studies pertaining to toxic and essential elements in children with autism and learning/behavioral disorders
.
Dan Rossignol, M.D.
Neurological Abnormalities in ASD
Case Presentations: Interactive Presentations
Neurological Abnormalities in ASD
Interactive Treatment Forum, Part I
How to Assess and Prioritize Treatments: Using Evidence-Based Medicine to Choose Effective Treatments for Autism & ADHD
Dr. Rossignol received his Doctorate of Medicine at the Medical College of Virginia and completed his residency in family medicine at the University of Virginia. He is a physician at the International Child Development Resource Center (ICDRC) in Melbourne, FL. The father of two children with autism, ages nine and seven, he has written several papers, including four on the use of hyperbaric treatment in autism, one on the use of urinary porphyrins data in autism, one on mitochondrial dysfunction in autism, and a review article on evidence-based treatments for autism.
Visit the ARI/Defeat Autism Now! Website
Learn more about the ARI/Defeat Autism Now! approach
Events in the Community ...
Fall 2010 ARI/Defeat Autism Now! Conference

Level 1 & 2 Clinician Seminars,
Level 1 & Level 2 Nutrition Seminars,
Parent & Science Sessions
Long Beach, CA | Oct. 7-10, 2010

---------------------------------------------------------------------
Southern California 'Back to School' Autism/Asperger's Conference set for August
DATES: August 13-14
LOCATION: Pasadena Convention Ctr.
Featured Keynotes include:
Jerry and Mary Newport

are married adults with autism whose lives inspired the Hollywood movie "Mozart and the Whale" (2006). They are authors of three books about life with autism, including "Your Life is Not a Label: A Guide to Living Fully with Autism and Asperger's Syndrome," "Autism - Asperger's and Sexuality: Puberty and Beyond," and "Mozart and the Whale: They Don't Fit in - Except Together, An Asperger's True Love Story."


Susan Golubock, M.Ed., OTR/L

, is an occupational therapist who specializes in the use of sensory integration techniques to help children and adults with autism/Asperger's who have sensory challenges. As an adult with Asperger's and multiple sensory sensitivities, she has a unique insight into helping others with similar challenges.
Phoenix 'Back to School' Autism/Asperger's Conference set for September
DATES: Sept. 17-18
LOCATION: Phoenix Convention Center
Featured Keynote Speakers:


Michelle Garcia Winner, CCC-SLP received a Congressional award for her development of Social Thinking, a treatment approach that has assisted individuals with autism spectrum disorders, Asperger syndrome, ADHD and other social-cognitive difficulties.


Rick Clemens, M.A. has been involved in the integration and inclusion of children and adults with autism since 1985. Rick has been a classroom teacher, educational consultant, inclusion and behavior specialist, social program coordinator, and is currently the Founder and Director of Inclusive Education and Community Partnership.

PHOENIX 'BACK TO SCHOOL' CONFERENCE INFORMATION
---------------------------------------------------------------------
Third Annual New York City Autism/Asperger's Conference set for October
DATES: October 23-24
Featured Keynote Speakers:


Temple Grandin, Ph.D., is a highly successful adult with autism, and one of the leading lecturers on how to help individuals with autism/Asperger's. She has authored six books on her life experiences in dealing with autism, and is a leading advocate for people with autism. She is an Associate Professor at Colorado State University.


Eustacia Cutler is the mother of Temple Grandin and author of "A Thorn in My Pocket," which describes the challenges of raising a child with autism. She has written school lessons for major TV networks, researched and scripted the TV documentary THE DISQUIETED (on autism), researched and contributed to the script for THE INNOCENTS, a documentary-prize-winning first on retardation. She has three other children and five grandsons.


Stephen Shore, Ed.D. will share his story from his non-verbal days through adolescence to finally becoming a college professor. As he discusses his journey, he will share insights into what it is like to live with autism and Asperger's, and discuss strategies that have helped him and many of his peers.

NEW YORK AUTISM/ASPERGER'S CONFERENCE INFORMATION
---------------------------------------------------------------------
National Autism Association's National Autism Conference
DATE: November 11-14
LOCATION: Trade Winds Resort, St. Pete Beach, FL
Speakers include: Dan Olmsted, Holly Robinson Peete, Dr. Andy Wakefield, Dr. Dan Rossignol, Dr. Doreen Granpeesheh, Dr. David Berger, Dr. Julie Buckley, Dr. Anju Usman, and more.

Full Conference Schedule
Register Now