New Book Looks At Autism Through the Eyes of Siblings
Too often, siblings of special-needs children feel overlooked, so in the August 2009 e-news, we asked them to submit their stories. Nineteen people, all ages responded, and
Siblings; The Autism Spectrum Through Our Eyes
was born. T
he brothers and sisters who wrote this book think it helps to know there are people who understand--really understand--what it's like to live with a sibling with autism; they talk about how they feel, in order that others might feel less isolated or anxious.
(Note that Rebecca Sicile-Kira, who's featured in an article with her brother Jeremy in the right-hand column, is one of the contributors.)
Their stories honestly recount the good, the bad, and the downright annoying. They explain how being 'the normal one' can be tiring, frustrating, and lonely, but equally rewarding; every story is imbued with the wisdom they've gained by learning to love their siblings for who they are.
The book is $9.32 on Amazon.com--the contributors have kindly donated all proceeds to ARI.
Buy Now
Reality Show Art Auction to Benefit ARI

Daytona Beach-based Academy of Payne is to be featured in a forthcoming reality show about artists, and is casting 16 students between the ages of 18-29 to compete artistically for four jobs, running the art academy's existing programs.

The show will be filled with artistic challenges and opportunities to avoid elimination. Some will require teamwork, others will assess individual efforts.

Art created during the challenges will be sold at silent auction during the grand finale episode with a portion of the proceeds going to ARI.



Our Partners
About the ARI
E-Newsletter
:
This newsletter is compiled, written, and edited by ARI parents, and we welcome your input. If you have questions you would like answered, a story you would like to submit, or an idea for something you would like to see discussed or explained, please
contact us
.
Contributing Editors:
Jane Johnson

Dave Gillerman
Stephen Edelson, Ph.D.
Technical Support:
Denise Fulton
Additional Assistance:
ARI maintains a toll-free line with information, contacts, and access to resources available through the Autism Research Institute.
English: 866.366.3361
Español: 877-644-1184,
ext 5

From the Director:
I hope you and your family had a festive holiday weekend. As usual, ARI's staff is very busy these days maintaining our current programs and projects as well as starting up new ones.
ARI recently finished writing an application for Dr. Temple Grandin, and it will be available for users of the iPhone/iPad/iTouch and Droid smart phones. The app should be released later this month.
Besides subscribing to this monthly e-newsletter, you can also keep up-to-date with many of ARI's initiatives, projects, and programs by reading our weekly supplement in the Schafer Autism Report (www.SARNet.org), and reading our quarterly update in The Autism File magazine (available at Barnes & Noble, Borders, Books a Million, Universal News in New York, and bookstores at four major airports: JFK, Newark, Chicago, and San Francisco).

ARI's art gallery, Edgeware Gallery, will be opening a new exhibit on 'Street Art.' Quite a number of professional artists have contributed to the show, including well-known artist Shepard Fairey. Mark Rimland, the gallery's resident artist, along with another artist, will be painting a mural on the side of the Autism Research Institute to help publicize the show. The opening is scheduled for July 24, from 5p to 9p; and the exhibit will run through Sept. 17.Forty-percent of the proceeds from all sales, including art work, apparel, jewelry, CDs, and note cards, are earmarked for autism research. For more information, please visit www.EdgewareGallery.com.

Steve Edelson, Ph.D.
Director, Autism Research Institute
Online Registration is Open - Join Us in Long Beach for the Fall 2010 Conference
Westin Long Beach Hotel
ARI's Defeat Autism Now! Conference has the reputation of providing the latest information, the kind that reduces roadblocks in individuals with autism and pries open the door of possibility and hope. That's why thousands of parents and professionals have attended our conferences over the past 14 years and why many will be joining us October 7-10 at our Fall 2010 Conference in beautiful Long Beach, California. We hope you can join us too.

With leading experts from around the world, hands-on learning opportunities, and CME-approved seminars for licensed healthcare professionals, these must-attend events should be on your calendar. Register with confidence: presenters are invited to our conference only after their presentation has been reviewed by doctors and scientists at one of our twice-yearly think tanks.

But the presentations are only part of the reason to attend--time with others who are engaged in the same struggle as you is invaluable.


We are very pleased to announce that the Fall Conference will offer a variety of financial support options for families, including: Early-Bird Rates, free attendance for volunteers on days they help, and Angel Fund discounts for families in financial need. Angel Funds and volunteer options are limited, and offered on a first-come/first-served basis.

Visit the ARI/Defeat Autism Now! Website
Learn more about the ARI/Defeat Autism Now! approach

Want to see what happens at the Conference?
View free lectures from past conferences online - including just-released lectures from our Spring 2010 Conference in Baltimore
Recruiting Participants for an NIH/NIMH Study on Recovery
The Autism Research Institute (ARI) is assisting David Black, Ph.D. of NIMH recruit participants for a research study on recovery in autism. Dr. Steve Edelson met with Dr. Black during this year's IMFAR conference in Philadelphia, and they spent time discussing some of the details of the project.
Dr. Black is interested in recruiting older children and adolescents who have received a diagnosis of autism, but who no longer meet the criteria for autism. The requirements are as follows:
Diagnosed with autistic disorder before the age of six years.
Do not currently meet the criteria for autistic disorder, and have significantly improved since their initial diagnosis. These individuals may still have PDD, ADHD, etc., as long as they are clearly much better and are essentially able to function in a classroom setting with minimal or no support.
Currently between the ages of 8 and 17, although children as young as 7 years may be considered.
Travel costs to Bethesda, Maryland; accommodations; and compensation for time is provided by NIH.
If you are interested in participating in this study or would like to learn more about it, please contact Dr. Black at
AutismOutcomeStudy@mail.nih.gov
or call (301) 435-6205.
New Porphyrin Research Published in

Environmental Health Perspectives



Dr. James S. Woods of the University of Washington is lead author of a paper published in

Environmental Health Perspectives

(6/24/10) called "Urinary Porphyrin Excretion in Neurotypical and Autistic Children." This paper is important because it helps clarify what can be learned from urinary porphyrin testing. Among the paper's conclusions: urinary porphyrin levels are two to three times higher in young children compared to adults; urinary levels of most porphyrins (hepta-, hexa-, penta-, and copro-) decline to adult levels by age 10-12 in developmentally normal children but not in some children with autism; and finally, that urinary porphyrins are too highly elevated in young children to detect the change that we know is associated with mercury exposure in adults. Therefore, the paper concludes that the urinary porphyrin test is not a reliable measure of recent or historical mercury exposure in children under age 12. (This does not preclude a possible role for mercury in the cause of autism, but it does indicate that we cannot detect its presence using the urinary porphyrin test. This study did not evaluate the presence of other heavy metals like lead or an elevated body burden of heavy metals, including mercury, as measured by urinary output after administration of a chelating agent. It is therefore possible that the detection methods used in this study for mercury burden were inadequate.)

Although it was not correlated with either urinary mercury levels or history of mercury exposure, the study did show that a subgroup of children with autism had a significantly elevated porphyrin level compared to the control group of children of the same age. It also showed that there was a significant difference between porphyrin levels in children with PDD-NOS compared to those with autism.

Dr. Woods comments, "This is a novel and salient finding, since it means that disordered porphyrin metabolism is an inherent characteristic of autism, found in at least 20% of children with ASD. We do not as yet understand the link between elevated urinary porphyrins and autism, but we anticipate that high porphyrin excretion may be caused by genetic or metabolic changes that underlie some of the behavioral effects associated with autism." Further research on these findings is warranted to help understand if the urine porphyrins test will be a useful biomarker in the future.

The Autism Research Institute (ARI) will continue its mission to educate parents and professionals about the latest developments in autism. ARI does not endorse any laboratories or laboratory tests.

Read the Environmental Health Perspectives article online

ARI Offers New Support Listservs for Older Kids/Adults & Recovered/Nearly Recovered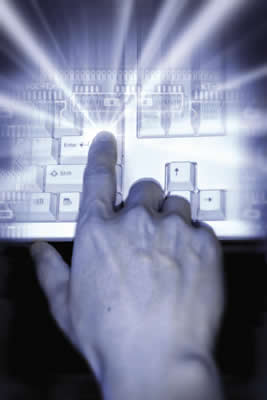 We find it helpful to read your responses to our request for conference evaluations. Some of you asked for more information about adults and older kids on the spectrum, so we added Dr. Mary Megson's workshop, but it didn't occur to us that this need for support could be well served by a Yahoo group. Last week one parent wrote: "Do you think it would be possible to spin off a support group for those of us with big (so to speak) kids? The issues can be very different. For those of us late to the game, many of the biomedical therapies don't work the same, as we're personally finding out quickly now." If you have an older child or adult child with autism, or if you're an adult with autism, please join us at
ARI - Older Kids & Adults
.
Another parent wrote: "There are issues that come up with recovery, such as anxiety issues that you thought were gone that sometimes come back at about age 12; health issues that continue or reemerge; and puberty issues (the hormones start and one wonders if they will affect one's child differently). Even though he's been formally tested and no longer has a diagnosis, every time my son's peers have an emotional or social growth spurt we have to work harder and smarter for him to get caught up. Each step comes with work and it does not magically happen as I thought it would after he recovered. Please, give us a forum for discussion." If these issues are on your mind, please join us at
ARI - Recovered & Nearly Recovered
.
For those of you who have never joined a listserv, it's essentially an on-line support group. Members post questions to the list, and other members respond. You can choose to get individual emails when you sign up, or you can select "daily digest" and get a handful of list posts all at once, in one email. If you don't want to receive any more email at all, you can choose to read posts only on the group website.
Please note that ARI listservs are support groups for those interested in the Defeat Autism Now! approach to treatment for autism spectrum disorders. (The Defeat Autism Now! approach mostly involves specifically restricted diets, nutritional supplements, and the removal of toxic substances.) Such support groups are by definition exploratory more than explanatory, do not constitute a how-to manual, and are meant as an open forum for information and laymen's opinions, which might or might not lead to effective changes. List members should be cautious about accepting what sounds like the voice of authority on any matter, great or small, and should always consult a doctor before altering a treatment plan, even with products that are available without a prescription; safety testing is a concern. Any educational, legal, therapeutic, or medical opinions expressed therein are solely those of the individual, and should in no way be construed as legal or medical advice. Since these are support groups, rudeness or promotion of products or services is not tolerated.
San Diego Student Jeremy Sicile-Kira Turns 'Dreams Into Possibilities' Delivering Commencement Address
On Friday June 18th, 2010, siblings Rebecca and Jeremy Sicile-Kira graduated from two different high schools. Their parents are equally proud of both of them. Rebecca took the usual four years; Jeremy took seven. When Jeremy started high school, graduation was not a goal, not even a possibility. On that Friday, Jeremy, a student on the autism spectrum, gave a commencement address using voice output technology. He received a standing ovation. Lots of tears were shed by those listening.
As Jeremy and his mother were touring a local community college campus, Jeremy turned to her and spelled out on his letter board, "Mom you are nice to make my dreams come true." That's what it's all about - taking dreams and turning them into possibilities.
We hope Jeremy's story inspires many people.
Click here
to listen to Jeremy's speech, his story, and his message to the graduates, teachers and parents
Click here
to view local television coverage.
Sell Puzzle Pieces for Autism ResearchJoin our Million-Dollar Puzzle Campaign
We've reached a wonderful milestone this month with a total of $110,465.55 in donations for the Puzzle Pieces! We owe special thanks this month to the North Carolina Chapter of Eastern Star for their generous donation of $12,660.55. Let's keep the momentum going - now's the perfect time to request your puzzle pieces and start your campaign. The Success Stories keep coming in - check out the exciting updates below.

ELEMENTARY STUDENTS RAISE $3,700 FOR RESEARCH

Students at Canyon Hills Elementary celebrate their puzzle piece success
It was an exciting month at Eagle Canyon Elementary in Chino Hills, Ca. That's where over 3700 puzzle pieces were sold! The best part about it is that it was the entire school that participated in the fundraiser this year. We (Devin MacLellan and Maggie Escobedo) were able to open the event to the entire school. For the first time in our five years on this campus, our efforts to collaborate with the staff and administration paid off. Keep in mind that there are over 600 students enrolled, including our two autism classes. Approximately 100 students agreed to voluntarily take part in our campaign. We invited all students and gave them a choice to participate or not, no strings attached. We gave each student/family who agreed one packet of 50 puzzle pieces at a time. We had families who sold over 500 alone!

All I have to say is that we have been blessed to have the support of our administration this year and for the first time, we feel as though we have truly made a difference.

Devin MacLellan

K-2 Autism Teacher

Chino Valley unified School District




----------------------------------------------------------------


TWINS CELEBRATE THEIR FIFTH BIRTHDAY PARTY WHILE RAISING FUNDS FOR ARI

Special thanks to Liz Pineda for allowing us to share these excerpts from her inspiring story



In October of 2004, the doctors at NYU told us we were pregnant with twins; baby A and baby B. They also told us that baby B would be a disappearing twin, but they were wrong. Both twins hung on as I carried them to term. The happiest day of our lives and our biggest accomplishment was the birth our two boys Christian and Alec on June 22, 2005.
I began to suspect that my son Alec was behind in December of 2006 when he was 18 months old. My pediatrician dismissed my concerns and told me to wait six months because they were twins and I was comparing them, and boys develop slower than girls, etc. After the incredibly hard time I had getting pregnant and the rough pregnancy that I had been through, I didn't want to believe that something could be wrong, but I immediately jumped on the internet and began to do research. To my heart's dismay, all of the signs that Alec was exhibiting were on the ASD list. He was eventually diagnosed with PDD-NOS (Pervasive Developmental Delay-Not Otherwise Specified).

I persevered until I got him 40 hours of intense ABA (he was also attending two hours a day at Fred S. Keller School for Autistic Children--12.5 hours a week). We found a truly gifted therapist and received a few hours of speech therapy and occupational therapy - our lives revolved around treatment.
After all his therapy was in place, I got back to my research and started to implement some of the recommendations for biomedical treatment. Alec is on a completely organic diet free of artificial ingredients, colors or additives. This has done wonders for him; both boys also take supplements and Epsom Salt Baths to eliminate the toxins from their bodies.

Today, Alec is a happy, healthy 5-year-old boy who is recovered from autism. He still needs his quiet time and has some trepidation, but he has developed the most beautiful and amazing personality; he speaks his mind and has a few best friends, he makes eye contact, is incredibly athletic, and he has the most wonderful sense of humor. Our little boy came back to us and we will be forever grateful! Today, I am trying to help other families through this journey, so at my boys' birthday party every year, I ask that instead of gifts, donations be made to one of these truly inspiring organizations to help others.

This June - at the boys' 5th birthday party - we asked that donations be made to ARI to benefit the Puzzle Piece Campaign.

I think that the hardest part of the journey is knowing that autism could have been prevented if we were better informed! It is treatable and recovery is possible!

Liz and Frank Pineda

Events in the Community ...
Fall 2010 ARI/Defeat Autism Now! Conference

Level 1 & 2 Clinician Seminars,
Level 1 & Level 2 Nutrition Seminars,
Parent & Science Sessions
Long Beach, CA | Oct. 7-10, 2010

-------------------------------------------------------------
41st Annual ASA National Conference & Exposition set for July
DATES: July 7-10
LOCATION: Hyatt Regency Dallas
Topics include:
Behavior and Communication
Early Intervention
Families & Siblings
Instructional Techniques
Government Relations & Legal Issues
Sensory & Social Issues
Transition to Adulthood
---------------------------------------------------------------------
Southern California 'Back to School' Autism/Asperger's Conference set for August
DATES: August 13-14
LOCATION: Pasadena Convention Ctr.
Featured Keynotes include:
Jerry and Mary Newport

are married adults with autism whose lives inspired the Hollywood movie "Mozart and the Whale" (2006). They are authors of three books about life with autism, including "Your Life is Not a Label: A Guide to Living Fully with Autism and Asperger's Syndrome," "Autism - Asperger's and Sexuality: Puberty and Beyond," and "Mozart and the Whale: They Don't Fit in - Except Together, An Asperger's True Love Story."


Susan Golubock, M.Ed., OTR/L

, is an occupational therapist who specializes in the use of sensory integration techniques to help children and adults with autism/Asperger's who have sensory challenges. As an adult with Asperger's and multiple sensory sensitivities, she has a unique insight into helping others with similar challenges.
Phoenix 'Back to School' Autism/Asperger's Conference set for September
DATES: Sept. 17-18
LOCATION: Phoenix Convention Center
Featured Keynote Speakers:


Michelle Garcia Winner, CCC-SLP received a Congressional award for her development of Social Thinking, a treatment approach that has assisted individuals with autism spectrum disorders, Asperger syndrome, ADHD and other social-cognitive difficulties.


Rick Clemens, M.A. has been involved in the integration and inclusion of children and adults with autism since 1985. Rick has been a classroom teacher, educational consultant, inclusion and behavior specialist, social program coordinator, and is currently the Founder and Director of Inclusive Education and Community Partnership.

PHOENIX 'BACK TO SCHOOL' CONFERENCE INFORMATION
---------------------------------------------------------------------
Third Annual New York City Autism/Asperger's Conference set for October
DATES: October 23-24
Featured Keynote Speakers:


Temple Grandin, Ph.D., is a highly successful adult with autism, and one of the leading lecturers on how to help individuals with autism/Asperger's. She has authored six books on her life experiences in dealing with autism, and is a leading advocate for people with autism. She is an Associate Professor at Colorado State University.


Eustacia Cutler is the mother of Temple Grandin and author of "A Thorn in My Pocket," which describes the challenges of raising a child with autism. She has written school lessons for major TV networks, researched and scripted the TV documentary THE DISQUIETED (on autism), researched and contributed to the script for THE INNOCENTS, a documentary-prize-winning first on retardation. She has three other children and five grandsons.


Stephen Shore, Ed.D. will share his story from his non-verbal days through adolescence to finally becoming a college professor. As he discusses his journey, he will share insights into what it is like to live with autism and Asperger's, and discuss strategies that have helped him and many of his peers.

NEW YORK AUTISM/ASPERGER'S CONFERENCE INFORMATION