UPCOMING EVENTS
Winter 2010 Clinician
Conference
Clinician Seminars - Level I and II
Feb. 6-7, 2010
Marriott Waterside Tampa, FL
Register Now
-----------------------

Spring 2010 Conference
Level 1 & 2 Clinician Seminars, Nutrition Seminar, Parent & Science Sessions
Baltimore, MD
April 8-11, 2010


Fall 2010 Conference
Level 1 & 2 Clinician Seminars, Nutrition Seminar, Parent & Science Sessions
Long Beach, CA
Oct. 7-10, 2010
Rebuilding with Builder DAN
Unique holiday gift!


Way Cool Products has created "Autism: Rebuilding with Builder Dan" PC game as an educational tool to help people understand autism spectrum disorder (ASD), and aspects of the methylation cycle, folate cycle, methyl b12, glutathione, and Defeat Autism Now! approach.

This game may help your child with Autism Spectrum Disorder understand the biomedical intervension he/she may be under.

The game costs $20 and is a fun way to inform siblings, baby-sitters, relatives, and classroom aids of why your child must be on a strict diet and must take so many supplements.
Learn More

How to get it





50% of the profits of this game go to the Autism Research Institute (ARI).



Autism Seizure-Treatment Survey Continues: Parents Urged to Provide Data


Survey aims to assess treatment efficacy and possible side effects

You can help advance research by filling out a survey form designed by Prof. James Adams, Co-Chair of ARI's Scientific Advisory Panel, and Dr. Richard Frye. This very detailed form will provide a deeper understanding of the efficacy and the possible side effects of seizure treatments.

Complete the Seizure Treatment Survey Online

Thank you very much for helping us look for answers.

Sincerely,



Richard E. Frye, M.D., Ph.D., F.A.A.P.




Assistant Professor of Pediatrics and Neurology


University of Texas-Houston



James B. Adams, Ph.D.


Professor, Dept. of Chemical and Materials Engineering
Arizona State University

Make a Monthly Pledge to Support Research
ARI's secure
online donation form
is a convenient way to support our research - you can pledge any amount and make payments in installments for as long as you wish.
For example: you could pledge $120 for the year, paying just $10 a month.
Pledge to pay monthly with your credit card (or by automatic withdrawal from your bank account if preferred), and we'll take care of it for you through our secure online merchant account.
Treatment Ratings

Our Partners
About the ARI
E-Newsletter
:
This newsletter is compiled, written, and edited by ARI parents, and we welcome your input. If you have questions you would like answered, a story you would like to submit, or an idea for something you would like to see discussed or explained, please
contact us
.
Contributing Editors:
Jane Johnson

Dave Gillerman
Stephen Edelson, Ph.D.
Technical Support:
Denise Fulton
Additional Assistance:
ARI maintains a toll-free line with information, contacts, and access to resources available through the Autism Research Institute.
English: 866.366.3361
Espaņol: 877-644-1184,
ext 5

From the Director:
We're finishing up a bunch of projects at ARI, and at the same time, we're planning new ones for next year. You can view a list of many of
ARI's accomplishments of 2009
on the autism.com website. Later this month we'll upload the video presentations from our October 2009 Dallas conference. We also plan to launch our new
www.autism.com
website. The design and structure will help users to find information more easily.
On December 26, ARI's Edgeware Gallery will host the opening of its new show, "The Beatles at Edgeware Gallery." (See article below.) My two daughters, Janae and Micaela, will help out at the opening, and Mark Rimland will be there to greet people. If you live in the southern California area and you like the Beatles, even just a little, this is the place to be on Saturday evening, the day after Christmas.
We know that there are many autism organizations to choose from, but please consider making an end-of-the-year contribution to ARI. FYI: Charity Navigator has awarded ARI a four-star (highest) rating for fiscal management (
www.CharityNavigator.org
). This is our fifth consecutive year to be honored this way by the non-profit sector.
Best Regards,
Steve Edelson, Ph.D.
Director, Autism Research Institute
Give the Gift of Research that Makes A Difference for Individuals Living with Autism


ARI's work relies on charitable contributions from concerned individuals and organizations. We are proud to be the only national autism non-profit to receive Four Stars (highest possible) from Charity Navigator for sound fiscal management. All donations are tax deductible; ARI is a 501(c)(3) organization, Fed ID No. 95-2548452.
Clinicians: Registration is Open for Winter 2010 Conference in Tampa


Level 1 & 2 Seminars set for Feb. 6-7 in Tampa, Florida


ARI is pleased to announce that online registration for our Winter 2010 Clinicians' Conference is now open at

www.defeatautismnow.com

.
Hotel rooms at the Conference Hotel - the Tampa Marriott Waterside Hotel and Marina - are available for $169 per night, February 3-9, 2010. Reserve your room with a credit card through our secure
online registration form
when you register for the Clinicians' Conference. Don't delay - rooms are going fast!
Want to reserve your room now but register for conference sessions at a later date? Visit our conference
hotel registration site.
About the Conference: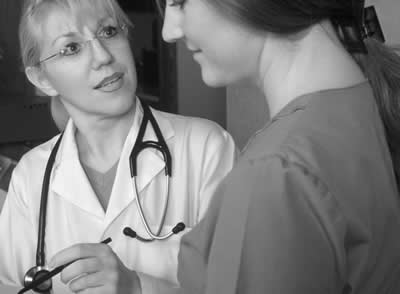 Clinician Seminars are designed for licensed healthcare professionals who provide primary medical care to children and adults diagnosed with autism spectrum disorders. The Tampa seminars are approved for 14 hours of
AMA-PRA Category 1 Credits™
. We'll be offering our Level 1 and Level 2 clinician seminars:
Level 1 Clinician Seminar
- $695 (includes CME): A two-day seminar for review of the scientific data supporting the medical treatment of autism spectrum disorders. Case histories are utilized to demonstrate the essentials of patient care and treatment in the areas of nutrition, gut rehabilitation, immune regulation, metabolic interventions, and detoxification support.
LEVEL 1 SCHEDULE
Level 2 Clinician Seminar
- $695 (includes CME): This two-day seminar is designed for practitioners with prior experience in the use of targeted medical treatments who want to hone their laboratory interpretation and case management skills, or wish to discuss the nuances of difficult cases. (Completion of our Level 1 ARI/Defeat Autism Now! Clinician Seminar is a prerequisite. Introductory workshops do not count toward attendance at the Level 2 Seminar.)
LEVEL 2 SCHEDULE
Register Online
today and join us as we explore the latest information and effective, evidence-based treatments for autism. Don't need CME credits? Waive this option when you register online and you'll save $50 off your conference fees.
Information presented in our professional seminars is pertinent for MDs, DOs, Naturopathic Physicians, Nurse Practitioners, and Physician's Assistants. RNs, psychologists, homeopaths, chiropractors, dentists, and pharmacists will likely find the seminar information useful and they are welcome to attend, though they are not eligible for our clinician registry. Those who hold a license or certificate in either dietetics or nutrition (i.e., licensed or monitored by a supervisory board at the state or national level) are encouraged to attend our Nutrition Seminar set for the Spring and Fall National Conferences. Learn More
Schafer Report Launches 14th Year
Volunteer, non-profit news service started in 1996

In 1996, Lenny Schafer, then the father of a son recently diagnosed with autism, threw himself into researching everything that he could find out about the subject. In that pre-Google era, information was much harder to come by.

"I had a background in image processing, and was a veteran of the Arpanet. So I was familiar with technology of the day -- I would poke around via ftp and Gopher, code-driven tools, to find what bits of information I could," recounts Lenny. "I would then share my findings with about a dozen parents in the Sacramento area via a 'cc email list.'"
Because parents were starved for information in 1996, as word spread about Lenny's list the original twelve parents in 1996 grew to 500 by the end of the first year, 5,000 by the end of the third year, 10,000 by his fourth year, and today the
Schafer Autism Report
is an institution in the autism community, and goes out to over 20,000 families and professionals.
Lenny currently spends three to four hours a day gathering information for the newsletter -- production and administrative tasks fill the rest of the day. Whereas the early days required a great deal of detective work, today the biggest challenge is deciding which particular articles and studies out of the multitude would be the most helpful and interesting to his readership. In these days of RSS email feeds, the
www.sarnet.org
homepage boasts that his content is "compiled by hand."

And in addition to his regular list of reliable website sources that he checks, Lenny discloses another source of leads. "I get recommendations from readers," he says, "two or three or four every day. My readers are my stringers, feeding me information from sometimes obscure pockets of the internet."

Lenny is also grateful to Dr. Rimland for helping him to establish and develop the Schafer Autism Report in its infancy, and later to expand nationally. But much more important than Dr. Rimland's technical and professional assistance was the very close personal relationship the two shared.
"What can I say about Bernie? He was a hero. A mentor. He was a good man who did it all, who made it all happen. He was a father figure to me."
"Dr. Rimland was a pioneer; he would embrace controversial treatments and therapies that he gathered from various resources. He was quick to point out that the best treatments emerge from trial and error - not from the pharmaceutical industry. He had a tremendous distrust and dislike of the pharmaceutical industry, and his healthy skepticism serves as the role model for an entire generation of parents who try to find effective, preferably natural treatments, for their children. "We would talk daily - faxing information back and forth." Long pause. "I miss him dearly."
*******************
For those not already subscribing to SAR, further information can be found at
www.sarnet.org
Offbeat Beatles Show Slated for ARI's Edgeware Gallery later this Month
The new show, opening on December 26, is entitled Beatles: Art and Artifacts and the concept is "to merge an art gallery with a museum," according to Steve Edelson, director of the Autism Research Institute and

Edgeware Gallery

- both in San Diego. "We're going to have an interesting range of Beatles artwork by a diverse group of artists," says an enthusiastic Edelson. "From local San Diego artists (including a father whose son is on the autism spectrum), to artists from Canada and Germany." Edgeware's resident artist, Mark Rimland, and Kristina Woodruff, another talented artist on the spectrum who has previously exhibited at Edgeware, are both creating Beatles pieces for the show as well.

In addition to the art, Edgeware will display a variety of Beatles artifacts that most people probably haven't seen before.


"We're going to have an actual brick from the Liverpool Cavern Club, a piece of the stage from the Hamburg Star Club, and we'll have pieces of sheets that the Beatles slept on. We even tracked down the TV producer who bought the sheets from the hotels in 1964, and came up with the idea - he's coming down from LA for the opening. We'll probably have a few dozen artifacts total," says Edelson. "The idea is to create an exciting event, and leverage the huge fan base of the Beatles to support autism research."


Art-wise, the show will include several sculptures, re-painted album covers, painted vinyl, and mixed media incorporating guitar picks and guitar strings; Beatles fans will even be able to buy a website, www.wordsareflowingoutlikeendlessrain.com (the opening line from Across the Universe).

As far as Beatles music, the crowd will hear rare audio recordings of Beatles outtakes, bloopers, and alternate studio takes. There will also be a rare color video of the Beatles playing a complete concert in Japan in 1965, with lots of closeups of the "moptops." And local favorite, recording artist Gregory Page will perform a medley of acoustic Beatles songs in honor of the occasion.

*************
Beatles: Art and Artifacts
Opening Night Reception: 5-9 p.m. Sunday, December 26
4182 Adams Ave, San Diego, CA 92116
In the Spirit of Giving: Million Dollar Puzzle Piece Campaign Success Stories

I have attached some photos of the puzzle pieces displayed at our pharmacy. In one of the photos, you can see the piece that my son Ben wrote his own name on. He was very proud of that. Ben is 4.5 years old and in managed recovery from autism, thanks to dietary and biomedical interventions. He is doing absolutely wonderfully! We have also implemented diet and biomedical treatments for our daughter Paige, and thus were able to reverse her regression when she was a toddler. We have so much to be thankful for, and are happy to help in the puzzle piece campaign because Dr. Rimland, ARI, and the DAN! initiative have impacted our lives, and our children's lives, greatly.

Thank you for all that you do!
Sheri Miller
Pharmacist and owner of Miller's Pharmacy
Brandon, Manitoba, Canada

The Louisiana Association of Student Financial Aid Administrators held their Fall 2009 Conference in New Orleans Oct 21-23. They selected Autism as their Fall 2009 LASFAA Community Service Project, and collected a total of $620 in donations through the distribution of the Autism Puzzle Pieces. Their generous support boosts the total we have collected for Autism Research to over $85,500!
Pictured are the President of LASFAA and Members of the Financial Aid Awareness Committee of LASFAA. From left the right: Shannon Guillory - LASFAA President, Alvina Thomas - Financial Aid Awareness Committee Chair, Crystal Gaines - Committee Member, Sharron M. Robinson - Committee Member and Kimberly Bruce - Committee Member.
Our special thanks to Delta Community College in Monroe, LA for spearheading this project!
Events in the Community ...
Winter 2010 ARI/Defeat Autism Now! Clinician Conference
Level 1 & 2 Clinician Seminars
Tampa, FL | February 6-7, 2010
Register Now
Spring 2010 ARI/Defeat Autism Now! Conference
Level 1 & 2 Clinician Seminars, Nutrition Seminar, Parent & Science Sessions
Baltimore, MD | April 8-11, 2010
Fall 2010 ARI/Defeat Autism Now! Conference
Level 1 & 2 Clinician Seminars, Nutrition Seminar, Parent & Science Sessions
Long Beach, CA | Oct. 7-10, 2010
---------------------
Anaheim Autism/Asperger Conference
Feb 6-7, 2010
When:
Saturday & Sunday Feb. 6-7, 2010
Where:
Anaheim Convention Center (3rd floor)
800 W. Katella Ave., Anaheim, CA, 92802
Learn more & Register Online:

Register
Organized by: Autism Conferences of America
In Collaboration With: ASU Autism/Aspergers Research Program, ARI, Autism Society of California, Autism Speaks, Autism Spectrum of Support (ASOS), Center for Autism and Related Disorders, TACA (Talk About Curing Autism)