REGISTER NOW
Fall 2009 Conference
Oct. 8 - 12
Fairmont Hotel

Dallas, TX
Register online through Wed. Oct. 7th


Buddy Pass Offer ends Friday, Oct. 2
2 General Conference Passes for $319 - online preregistration required

Already registered for the 3-day general conference sessions and want to add a buddy? Email Us


Conference Web Site

------------------------


COMING IN 2010




Clinician Seminars - Level I and II


Feb. 5th - 7th, 2010
Marriott Waterside Tampa, FL
Online registration coming soon - book your hotel room now

Spring 2010 Conference
April 8th - 11th, 2010
Baltimore, MD


Fall Conference Hotel Updates, Alternate Info



Rooms at the negotiated $129/night rate at the Dallas Fairmont Hotel are nearly sold out, but some rooms are still available.

Check availability online or call Fairmont Reservations at (800) 441-1414 to inquire.


Have questions about the hotel or need to make a change to your existing reservation? Please contact the Fairmont directly at (214) 720-2020.
Parent Connection: Support & Fun on the Dallas Agenda
Saturday Night Western Gala & Auction
This year we're having a Western-themed gala dinner, auction, and dancing on Saturday night at the Fairmont Hotel. The dress for the evening will be Western attire, so pack your Stetson and your cowboy boots. Seating is limited - book your seat when you preregister online. Prizes will be awarded for the best-dressed man and woman.

Love to dance, but can't join us for dinner?

Then come to the Venetian Room at 8:30 - we'll let you in for $5 at the door (to help pay for the DJ) REGISTER NOW

Have a donation for our silent auction benefiting autism research? Email Us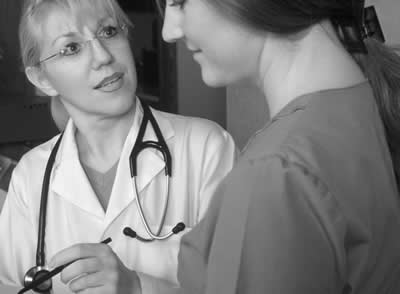 Try Your Hand at the Biomedical Approach in our "Demo Room"
Taking a page from Biology 101, ARI is offering its on-site "lab" that teaches practical skills for taking the biomedical approach home. The "Demonstration Room" will be offered during breaks and lunchtime on Friday, Saturday, and Sunday at the Fall Conference in Dallas. Don't miss this chance to stop by for free one-to-one tutorials by healthcare professionals and experienced parents. Topics include administering B-12 injections, scheduling supplements, tracking treatment success, teaching pill swallowing, and more.
The Demo Room is free with your paid registration.
REGISTER NOW
New to the biomedical approach? Meet a parent mentor
For many families new to the autism diagnosis or starting the biomedical approach, finding a parent mentor can help ease the frustration, help to navigate the confusing "system," and help jump start the family with ACTION for their child affected by autism. Our friends at Talk About Curing Autism have a key focus on building the autism community and helping families affected by autism. They have generously offered to connect parents, with a chance to meet a TACA Parent Mentor at the conference.
Want to meet a mentor?
Sign up when you register online.
REGISTER NOW
Annual Phoenix Zoowalk Set for October 17th
It's that time of year again and we hope you'll volunteer to walk (in person or online - virtual walkers are welcome), or sponsor a walker, to help fund research that makes a difference.

All proceeds from the Phoenix Zoowalk go to fund Autism/Asperger's treatment research at Arizona State University and at ARI.
Goal for 2009:
Raise $150,000 for a study of several autism treatments, including diet and nutritional supplements in 100 children and adults with autism.
Questions?
Call: 480-831-2047
Autism Seizure-Treatment Survey Continues: Parents Urged to Provide Data


Survey aims to assess treatment efficacy and possible side effects

You can further research by filling out a survey form created by Dr. Richard Frye with the help of Prof. James Adams, Science Coordinator of ARI/Defeat Autism Now. We think that this very detailed form will provide a deeper understanding of the efficacy and possible side effects of current treatments for seizures.

Complete the Seizure Treatment Survey Online

Thank you very much for helping us look for answers.

Sincerely,



Richard E. Frye, M.D., Ph.D., F.A.A.P.




Assistant Professor of Pediatrics and Neurology


University of Texas-Houston



James B. Adams, Ph.D.




Professor, Arizona State University


http://autism.asu.edu
Science Coordinator, Autism Research Institute/Defeat Autism Now!

Autismo Blog de Kerri
AUTISMO, blog de Kerri
es un lugar donde Kerri plactica de las cosas que pasan en su clinica sobre los tratamientos biomedicos dentro de una semana. Ayuda mantener los que hablan el espaņol al tanto de lo que pasa actualmente.
ARI ofrece nueva linea de apoyo en Espaņol Centro de llamadas de Autismo ARI: 877-644-1184 ext. 5
(Blog by Kerri is completely in Spanish. It's about the biomed treatment that takes place at her clinic during the course of a given week. Its purpose is to keep the Spanish speaking community informed.
ARI offers a new toll-free Spanish-speaking support line at 877-644-1184 ext. 5)
Join the ARI Listserv
ARI offers a parent-support listserv, intended as a forum where parents can compare notes, laugh, cry, or share recipes and resources--for anybody interested in or committed to the Defeat Autism Now! approach to treatment for autism spectrum disorders. For more information, click here.
Make a Monthly Pledge to Support Research
ARI's secure
online donation form
is a convenient way to support our research - and now you can pledge any amount and make payments in installments for as long as you wish.
For example: you could pledge $120 for the year, and pay just $10 a month.
Pledge to pay monthly with your credit card (or by automatic withdrawal from your bank account if preferred), and we'll take care of it for you through our secure online merchant account.
Join our Million Dollar Puzzle Piece Campaign




Update:
We have 187,600 puzzle pieces in 48 states, Norway, Singapore & 5 locations in Canada (489 cities). So far we have collected more than $80,000!
Now's the perfect time to order your free Puzzle Piece kits and launch an autism awareness campaign in your community. When we raise necessary funding for them, ARI can further important research, including the large-scale, independent study of vaccinated vs. unvaccinated children.

Treatment Ratings

Our Partners
About the ARI
E-Newsletter
:
This newsletter is compiled, written, and edited by ARI parents, and we welcome your input. If you have questions you would like answered, a story you would like to submit, or an idea for something you would like to see discussed or explained, please
contact us
.
Contributing Editor:
Technical Support:
Denise Fulton
Additional Assistance:
ARI maintains a toll-free line with information, contacts, and access to resources available through the Autism Research Institute.
English: 866.366.3361
Espaņol: 877-644-1184,
ext 5

From the Director:
I am sure many of you were quite busy earlier this month preparing for the 2009-2010 school year. My oldest daughter is now a senior and my youngest daughter is a freshman in high school. It seems as though the older they get, the older I get.
ARI is pleased to announce its first Apple application for the iPhone and the iTouch. You can download the application for no charge. It contains a paper titled
Advice for Parents of Young Autistic Children
, written by Drs. Jim Adams, Bernard Rimland, Temple Grandin, and me. We are currently working on a much more elaborate Apple application, and we hope to premiere it in November.
Our staff is gearing up for next week's ARI/Defeat Autism Now! conference in Dallas, Texas. As some of you know, Dr. Bernard Rimland, along with two of his colleagues, Drs. Sidney Baker and Jon Pangborn, began the Defeat Autism Now! project in Dallas in 1995. Both Drs. Baker and Pangborn will be participating in next week's conference.
In mid-October, we're inviting local artists in the San Diego area to come in and create artwork at the Edgeware Gallery, resulting in a show that will open the evening of October 30. Proceeds from the sale of the art will fund autism research. If you live in or near San Diego, please consider attending the show. More information can be found on the website:
www.EdgewareGallery.com
Best Regards,
Steve Edelson, Ph.D.
Director, Autism Research Institute
Study Shows Newborn Monkeys Given Vaccines Do Not Develop Normally


Dr. Laura Hewitson to join Science lineup at next week's conference in Dallas to present Hep B findings


Newborn monkeys in the wild depend on the strength of a few survival reflexes; when a human baby can't figure out how to nurse, the hospital staff steps in and offers help, but a baby monkey, lacking such assistance, will die. The sucking reflex, common to all mammals, must be present at birth; it drives the newborn to suck at anything touching the roof of the mouth. The rooting reflex is closely linked, and assists in breastfeeding--a newborn instinctively turns its head toward anything that touches its face. These reflexes are controlled by the brainstem, a very important part of the brain that regulates autonomic functions such as breathing, heart rate, and intestinal activity.

We have standardized neonatal tests (modeled after T. Berry Brazelton's Neonatal Behavioral Assessment Scale, 1995) that measure a range of abilities, including reflex strength, visual alertness, and response to social stimulation. While designed for human babies, these assessments are commonly used in clinical and research settings on primates, as an early screening measure for developmental problems.

These tests were essential for researchers at the University of Pittsburgh in designing the study: "Delayed Acquisition of Neonatal Reflexes in Newborn Primates Receiving a Thimerosal-Containing Hepatitis B Vaccine: Influence of Gestation Age and Birth Weight" (NeuroToxicology e-pub 9/30/09).

The primary researcher on the paper, Laura Hewitson, PhD, now at Thoughtful House Center for Children, wanted to see if the development of survival reflexes of the 13 newborn male rhesus macaques that received a weight-adjusted thimerosal-containing Hepatitis B (Hep B) vaccine at birth were delayed compared with the four animals who received a saline placebo, or the three who received no injection at all. In vaccinated animals there was a significant delay in the acquisition of three survival reflexes: root, snout, and suck, compared with unvaccinated animals. (No neonatal reflexes were significantly delayed in the control animals.) Also, in some areas, the animals with the lowest birth weight and / or shortest time in the womb were more severely affected. (Note: the researchers assessing the monkeys were blinded.)

When asked about the relevance of the study, given that Hep B is now free of thimerosal (nearly 50% ethyl mercury by weight), Dr. Hewitson replied, "Our study design does not enable us to determine whether it was the vaccine itself, the exposure to thimerosal, or a combination of the two that caused the observed effects. While thimerosal is no longer used in Hepatitis B vaccines given to American infants, thimerosal-containing Hepatitis B vaccines are still widely used in many countries. Furthermore, all multi-dose flu vaccines contain thimerosal." (Note: the influenza vaccine is recommended by the Advisory Committee on Immunization Practices (ACIP) for both pregnant mothers and for infants at 6 months of age.) "Clearly, more research into the safety of the Hepatitis B vaccine is a matter of some urgency," said ARI's Director, Dr. Stephen Edelson.

Science & Research Speakers Set to Illuminate Emerging Findings in ASD
Science sessions are set for October 9-10 and are intended for physicians and other healthcare professionals, scientists, and very knowledgeable parents.


James Adams, Ph.D.
James B. Adams, Ph.D., is a Professor at Arizona State University, where he directs the Autism/Asperger's Research Program. He has conducted research studies of the causes of autism and how to treat them, including vitamins, minerals, essential fatty acids, amino acids, neurotransmitters, toxic metals and chelation, glutathione therapy, gastrointestinal abnormalities and treatments, immune problems/treatments, sleep disorders, and medical histories. He is the author of the 2007 "Summary of Biomedical Treatments" published by ARI, and the proud father of a teenage girl with autism. He serves as Science Director for ARI and Defeat Autism Now!
Science Session Presentation: Results of DMSA Study
Hear Dr. Adams at the Friday Science Session


David Amaral, Ph.D.

David Amaral, Ph.D. is the Director of Research, at UC Davis M.I.N.D. Institute in Sacramento. His interests include research involving multidisciplinary studies directed at determining the neuroanatomical, behavioral and electrophysiological organization and functions of brain systems that are involved in learning, memory, emotion and social behavior carried out on the human brain and on animal models. He also conducts research on neurobiological correlates of autism.
Science Session Presentation: Dealing with the Biomedical Heterogeneity of Autism: the Autism Phenome Project
Jeff Bradstreet, M.D., M.D.(H)
A multinational group of clinicians retrospectively evaluated the initial observations of urinary biomarkers of oxidation, inflammation, and toxic exposure in over 200 cases. When compared to controls, children with ASD ages 1-8 presented significantly increased levels of all biomarkers, indicating a possible underlying pathophysiology. This study validated the role of these biological mechanisms in autism cases. Clinicians might find these tests useful in treatment selection as well as in monitoring interventions.
Science Session Presentations:
- Clinically Useful Biomarkers in ASD
- Randomized Trial of Hyperbaric Oxygen Therapy for Children with Autism
Hear Dr. Bradstreet at the
Friday & Saturday Science Sessions
Richard E. Frye, M.D., Ph.D.
Dr. Frye received his M.D. and Ph.D. from Georgetown University. He completed his pediatric residency training at University of Miami and child neurology residency training at Children's Hospital Boston. Following residency Dr. Frye completed a fellowship in behavioral neurology and learning disabilities at Children's Hospital Boston. Dr. Frye is also funded by the National Institutes of Health to study brain function in individuals with dyslexia, and is the medical director of the University of Texas medically-based autism clinic.
Science Session Presentation: Subclinical Epileptiform Discharges and Functional Reorganization in Atypical Cognitive Development
Hear Dr. Frye at the Friday Science Session


Doreen Granpeesheh, Ph.D.

Dr. Doreen Granpeesheh is a licensed psychologist and board certified behavior analyst, providing treatment to children with Autism since 1979. In 1990, she founded The Center for Autism and Related Disorders (CARD) and through its 17 offices worldwide, she has provided diagnosis, assessment, and behavioral treatment for over 5,000 children with autism and related disorders. Dr. Granpeesheh is First Vice-Chair of the Autism Society of America's National Board of Directors, and President of the Board of Autism Care and Treatment, a charity dedicated to providing support and funding to individuals with Autism.
Science Session Presentation: Randomized Trial of Hyperbaric Oxygen Therapy for Children with Autism
Hear Dr. Granpeesheh at the Friday General Session, Saturday Science Session, & Level 2 Clinician Seminar
Irva Hertz-Picciotto, Ph.D., MPH
Dr. Hertz-Picciotto, Professor, UC Davis and the M.I.N.D. Institute, is an internationally renowned environmental epidemiologist with over 150 scientific publications addressing environmental exposures, including metals, pesticides, air contaminants and PCBs, and their effects on pregnancy and child development. She conceived and directs two pioneering studies designed to comprehensively identify environmental causes and early markers of autism: the CHARGE Study (CHildhood Autism Risks from Genetics and the Environment) and MARBLES (Markers of Autism Risk in Babies - Learning Early Signs). She chaired the NIH Expert Panel on the CDC's Vaccine Safety Database for Studies of Autism and Thimerosal.
Science Session Presentation: Environmental Factors in Autism: Separating Evidence from Conjecture
Hear Dr. Hertz-Picciotto at the Saturday Science Session

Martha Herbert, M.D., Ph.D.

Dr. Herbert is a Pediatric Neurologist at the Massachusetts General Hospital of Harvard Medical School in Boston, a brain development researcher at the Harvard-MIT-MGH Martinos Center for Biomedical Imaging, and the Director of the TRANSCEND Research Program (Treatment Research And NeuroSCience Evaluation of NeuroDevelopmental Disorders). She also co-chairs the Environmental Health Advisory Board and directs the Treatment-Guided Research Initiative of the Autism Society of America, and she is a member of the Scientific Advisory Committee of Autism Speaks.
Science Session Presentation:Progress in the Whole-Body Model in Autism: Strengthening Impact and Results
Hear Dr. Herbert at the Saturday Science Session

Laura Hewitson, Ph.D.
Dr. Hewitson earned her Ph.D. in Biological Sciences at the University of York, UK. She has held the position of Associate Professor at the University of Pittsburgh for the last 7 years. Her research has focused on developing animal models to understand the genetic and environmental influences that lead to infertility, adverse pregnancy outcomes, and abnormal neonatal developmental. In 2002, Dr. Hewitson spearheaded a new research program to develop a non-human primate model for studying the cumulative effects of thimerosal-containing vaccines on infant
development. In 2008 she joined the staff at Thoughtful House in Austin, TX as a Staff Scientist in order to further develop these studies. She has published over 60 peer-reviewed scientific papers, invited reviews, and book chapters during her fifteen-year career as a researcher.
Science Session Presentation:
Primate Models of Vaccine Safety: Neurodevelopmental Consequences of the Hepatitis B Vaccine
Jill James, Ph.D.

Dr. James received her Ph.D. from UCLA in Nutritional Biochemistry. She is a professor of pediatrics at the Arkansas Children's Hospital Research Institute. Her research career over the last 15 years has focused on abnormal folic acid metabolism and genetics, in the etiology of birth defects and cancer.
Science Session Presentation:
Mothers, Methylation, and Mitochondria: Epigenetic Dysregulation & Mitochondrial Dysfunction in Autism
Dr. Lord received his Ph.D. in1970, and continued studies of insulin self-association at the University of Arizona and of thyroxin transport at the NIH in Bethesda, Md. Dr. Lord taught biochemistry and advanced clinical nutrition for 10 years. He is a clinical laboratory director who has developed numerous laboratory methods and published frequently on nutrient and toxicant assessments. He recently completed the reference book, Laboratory Evaluations for Integrative and Functional Medicine.
Science Session Presentation:
The General Validity of Physiological Range Urinary Organic Acid Testing and Applications to Routine Care of Autistic Patients
Hear Dr. Lord at the
Friday Science Session
Woody McGinnis, M.D.
Woody McGinnis, M.D. coordinates research at Autism New Zealand's Auckland branch of Autism House. Earlier in his career he worked as a medical volunteer in rural Peru and as a general practitioner in Arizona. His son's behavioral response to nutritional intervention thrust him into full-time research on the biochemistry and neuropathology of autism. In 2000 Woody gave the first lecture on heavy metals and autism for Defeat Autism Now!, and his subsequent publications on oxidative stress have served to increase concern about toxicants.
Science Session Presentation:
Neurotoxic Brainstem Impairment as Proposed Threshold Event in Autistic Regression
Hear Dr. McGinnis at the
Friday Science Session
Isaac Pessah, Ph.D.
Isaac Pessah obtained his B.S. in Biological Sciences at Cornell University and his Ph.D. in Toxicology from the University of Maryland in 1984. He was a Postdoctoral Fellow at UC Berkeley from 1984 to 1987 during which time he discovered a family of calcium channels termed ryanodine receptors. Since then, his research and academic interests have spanned the broad area of molecular and cellular mechanisms by which these channel regulate Ca2+ signaling in muscle, neurons, and immune cells. He studies the organization and function the macromolecular complexes regulating ryanodine-sensitive Ca2+ channels and how environmental chemicals including PCBs, PBDE's, reactive quinone metabolites, pesticides and heavy metals influence developmental toxicity through these complexes. He is Associate Editor of NeuroToxicology, a Board Reviewer for Environmental Health Perspectives, and on the editorial board of several journals. Currently he is Professor of Toxicology and Chair of the Department of Molecular Biosciences, UC Davis and Directs the UC Davis Center for Children's Environmental Health and Disease Prevention. The Center is an NIEHS/US EPA funded multidisciplinary program aimed at understanding how environmental factors influence autism risk and severity.
Science Session Presentation:
Environmental Factors that Contribute to Autism Risk: The Role of Calcium Dysregulation

Hear Dr. Pessah at the
Saturday Science Session
Dan Rossignol, M.D
Dr. Rossignol received his Doctorate of Medicine at the Medical College of Virginia and completed his residency in family medicine at the University of Virginia. He is a physician at the International Child Development Resource Center (ICDRC) in Melbourne, FL. The father of two children with autism, ages eight and six, he has written several papers, including four on the use of hyperbaric treatment in autism, one on the use of urinary porphyrins data in autism, one on mitochondrial dysfunction in autism, and a review article on evidence-based treatments for autism.
Science Session Presentation:
Mitochondrial Dysfunction in Autism
Anju Usman, M.D.

Dr. Usman is director of True Health Medical Centre in Naperville, Illinois. Dr. Usman received her medical degree from Indiana University; she completed a residency in Family Practice at Cook County Hospital Chicago, Illinois and is board certified in Family Practice. Dr. Usman specializes in the treatment of biochemical imbalances in children with ADD and autism. She has been involved in research involving copper/zinc imbalances, metallothionein dysfunction, and metallothionein-promotion therapy.
Science Session Presentation:
Bioflms & Chronic Infections
Events in the Community ...
Educating & Healing Children with Autism
2nd Annual New York City Autism/Asperger's Conference
DATE: Oct. 3-4, 2009
TIME: 8:30 am - 5:00 pm
LOCATION:
Stephen Gaynor School
148 West 90th Street
New York, NY 10024

Keynote Speakers:
Saturday: Eustacia Cutler (mother of Temple Grandin)
- Personal and Historical Reflections
Sunday: Nancy O'Hara, MD -
Biomedical Treatments for Autism from A to Zinc
Presentations include:
Nutritional Problems in Children with Autism: Assessment and Treatment - James Adams, Ph.D.
A "Best Practices" Model of Behavioral Treatment for Autism - Doreen Granpeesheh, Ph.D., BCBA
Writers Panel: David Kirby, Kim Stagliano, Barbara Fischkin, Dan Olmsted & Stephen Shore
Teaching Yoga Skills to Young Children with Developmental Delays - Deborah Gruber, M.Ed., Ph.D.
Learn More
Register Now
----------------------------------------------------------------------

TACA's Real Help Now Conference
DATE: Saturday, Oct. 3
TIME: 8:30 a.m. - 5 p.m.
LOCATION: Costa Mesa, CA
Featuring:
- Medical & Legal Tracks
- Step-by-Step Conference Workbook
- Experienced Parent Mentors for 1:1 Help
- Learn More
Registration Information
----------------------------------------------------------------------
ARI/Defeat Autism Now! Fall 2009 Conference
Dallas, TX - Oct. 8-12
Registration for our Fall 2009 Conference - Oct. 8-12 in Dallas - continues at ww.DefeatAutismNow.com.
We are very pleased to announce that the fall conference offers a variety of new financial support options for families, including Buddy Passes - which are available online only through Friday, Oct. 2nd. You can even save $5 by 'Going Green' - receiving your conference manual electronically online. Angel funds are limited and offered on a first-come/first-served basis - don't wait - funds are almost gone.
Join us as we explore the latest information on effective treatments for autism:
Learn the latest research and treatment findings
Take advantage of practical support in our demo room, for taking a biomedical approach home
Network with parents and clinicians using a biomedical approach
Earn CME credits attending our Clinician or Nutrition Seminars (licensed medical providers)
--------------------------------------------------------------------
National Autism Association's National Autism Conference
DATE: November 12-15
LOCATION: Hyatt Regency - Weston, Florida
Speakers include:
Dr. Andy Wakefield, Barbara Loe Fisher, Dr. Dan Rossignol, Dr. Jeff Bradstreet, Dr. Doreen Granpeesheh, Dr. David Berger, Dr. Jerry Kartzinel, Dr. Julie Buckley, Soma Mukhopadhyay, Dr. Anju Usman, and more.
Full Conference Schedule
Register Now