REGISTER NOW!

ARI/Defeat Autism Now! Regional
Conference
Sep. 12 - 13
St. Paul, MN


Fall 2009 Conference
Oct. 8 - 12
Dallas, TX

Special Offers!
Buddy Passes
Angel Funds
Conference Web Site
Affordable Luxury at the Dallas Fairmont Oct. 8-12
We've negotiated a special conference rate at the Fairmont Dallas: just $129 per night for those attending the Fall 2009 ARI/Defeat Autism Now! Conference.
Please reserve your room now, as space is limited and the rooms are going fast.
Book Now!
Autism Seizure-Treatment Survey Continues: Parents Urged to Provide Data


Survey aims to assess treatment efficacy and possible side effects

You can further research by filling out a survey form created by Dr. Richard Frye with the help of Prof. James Adams, Science Coordinator of ARI/Defeat Autism Now. We think that this very detailed form will provide a deeper understanding of the efficacy and possible side effects of current treatments for seizures.

Complete the Seizure Treatment Survey Online

Thank you very much for helping us look for answers.

Sincerely,



Richard E. Frye, M.D., Ph.D., F.A.A.P.




Assistant Professor of Pediatrics and Neurology


University of Texas-Houston



James B. Adams, Ph.D.




Professor, Arizona State University


http://autism.asu.edu
Science Coordinator, Autism Research Institute/Defeat Autism Now!

Autismo Blog de Kerri
AUTISMO, blog de Kerri
es un lugar donde Kerri plactica de las cosas que pasan en su clinica sobre los tratamientos biomedicos dentro de una semana. Ayuda mantener los que hablan el español al tanto de lo que pasa actualmente.
ARI ofrece nueva linea de apoyo en Español Centro de llamadas de Autismo ARI: 877-644-1184 ext. 5
(Blog by Kerri is completely in Spanish. It's about the biomed treatment that takes place at her clinic during the course of a given week. Its purpose is to keep the Spanish speaking community informed.
ARI offers a new toll-free Spanish-speaking support line at 877-644-1184 ext. 5)
Join the ARI Listserv


ARI offers a parent-support listserv, intended as a forum where parents can compare notes, laugh, cry, or share recipes and resources--for anybody interested in or committed to the Defeat Autism Now! approach to treatment for autism spectrum disorders. For more information, click here.
Annual Phoenix Zoowalk Set for October 17th
It's that time of year again and we hope you'll volunteer to walk (in person or online - virtual walkers are welcome), or sponsor a walker, to help fund research that makes a difference.

All proceeds from the Phoenix Zoowalk go to fund Autism/Asperger's treatment research at Arizona State University and at ARI.
Goal for 2009:
Raise $150,000 for a study of several autism treatments, including diet and nutritional supplements in 100 children and adults with autism.
Questions?
Call: 480-831-2047
Make a Monthly Pledge to Support Research
ARI's secure
online donation form
is a convenient way to support our research - and now you can pledge any amount and make payments in installments for as long as you wish.
For example: you could pledge $120 for the year, and pay just $10 a month.
Pledge to pay monthly with your credit card (or by automatic withdrawal from your bank account if preferred), and we'll take care of it for you through our secure online merchant account.
Join our Million Dollar Puzzle Piece Campaign




Update:
We have 187,600 puzzle pieces in 48 states, Norway, Singapore & 5 locations in Canada (489 cities). So far we have collected more than $80,000!
Now's the perfect time to order your free Puzzle Piece kits and launch an autism awareness campaign in your community. When we raise necessary funding for them, ARI can further important research, including the large-scale, independent study of vaccinated vs. unvaccinated children.

Treatment Ratings

Our Partners
About the ARI
E-Newsletter
:
This newsletter is compiled, written, and edited by ARI parents, and we welcome your input. If you have questions you would like answered, a story you would like to submit, or an idea for something you would like to see discussed or explained, please
contact us
.
Contributing Editor:
Technical Support:
Denise Fulton
Additional Assistance:
ARI maintains a toll-free line with information, contacts, and access to resources available through the Autism Research Institute.
English: 866.366.3361
Español: 877-644-1184,
ext 5

From the Director:
Well, it seemed as though summer came and went in the blink of an eye. School days are upon us, and the fall holidays are just around the corner.
The Autism Research Institute (ARI) is gearing up for two big conferences, including the September 12th and 13th Regional ARI/Defeat Autism Now! conference in St. Paul, Minnesota, and the October 8th-12th biannual ARI/Defeat Autism Now! conference in Dallas, Texas. You can learn much more about these conferences at
www.DefeatAutismNow.com
.
Later this month we will be premiering our first application for the Apple iphone/itouch. We're very excited about this new way to communicate with parents and professionals.
And finally, later this month I will be posting a description of ARI's new model on our website. We hope our new direction will help better meet the needs of those affected with autism and their families.
Sincerely,
Steve Edelson, Ph.D.
Director, Autism Research Institute

Saturday Night Gala, "Demo Room," & Parent Mentors at the Fall Conference
Kick up your heels, try your hand at the biomedical approach & meet a mentor at the Fall Conference

As the October ARI/Defeat Autism Now! conference in Dallas fast approaches, we're pleased to announce our plans for a memorable event in Dallas.
Saturday Night Western Gala & Auction
This year we're having a Western-themed gala dinner, auction, and dancing on Saturday night at the Fairmont Hotel. The dress for the evening will be Western attire, so pack your Stetson and your cowboy boots.

This event is always a favorite for our conference attendees, providing everyone time to come together in a relaxed setting for a wonderful dinner as well as an opportunity to connect with other parents, medical professionals, and specialists from around the world. And this fall we're kicking it up a notch -- with more events and entertainment, food and drinks.

Following a sit-down dinner, the dining room will transform into an evening of mingling and entertainment - please stay and break in your cowboy boots as our live DJ leads us through dips, digs, and drags with line dancing and more. Later, your favorite dance music will keep the evening lively. We'll also offer a Silent and Live Auction with plenty of opportunities to bid on wonderful donated items - all proceeds benefit the Autism Research Institute.


Come surround yourself with friends sharing your experiences in a light, enjoyable atmosphere. Seating is limited, so make sure to jingle your spurs and sign up early - you can reserve your seat when you register online. Do you love to dance, but can't join us for dinner? Then come after, for five dollars at the door (to help pay for the DJ)--we'll announce the best time for the dancing part. REGISTER NOW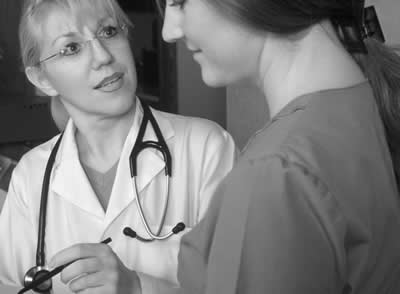 Try Your Hand at the Biomedical Approach in our "Demo Room"
Taking a page from Biology 101, ARI is offering its on-site "lab" that teaches practical skills for taking the biomedical approach home. The "Demonstration Room" will be offered during breaks and lunchtime on Friday, Saturday, and Sunday at the Fall Conference in Dallas. The Defeat Autism Now! Conference offers parents effective strategies for helping their children, serving as a meeting ground between clinicians using a biomedical approach and the parents who seek their aid. Still, for many of us, returning to what is in effect a biology/chemistry class presents a challenging learning curve. While lectures are essential to our understanding of why we must do what we must do, the information is only as good as the hands that are charged with putting these treatments into effect.
Don't miss this chance to stop by for free one-to-one tutorials by experienced healthcare professionals and experienced parents. Topics include administering B-12 injections, scheduling supplements, tracking treatment success, teaching pill swallowing, and more. The Demo Room is free with your paid registration.
Questions?
Or are you a medical professional who wants to volunteer in exchange for free admission?
Email Us
New to the biomedical approach? Meet a parent mentor
For many families new to the autism diagnosis or starting the biomedical approach, finding a parent mentor can help ease the frustration, help to navigate the confusing "system," and help jump start the family with ACTION for their child affected by autism. Our friends at Talk About Curing Autism have a key focus on building the autism community and helping families affected by autism. They have generously offered to connect parents, with a chance to meet a TACA Parent Mentor at the conference.
Want to meet a mentor?
Sign up when you register online.
REGISTER NOW
Free Evening Workshops Feature Top Speakers for Parents and Professionals



Join us Thursday and Friday (Oct. 8 & 9th) for our Evening Workshops - options include lectures for parents, caregivers, and clinicians. Workshops both evenings are free with any paid registration. REGISTER NOW


THURSDAY EVENING WORKSHOPS - 7 PM
Defending Your Child From a Toxic World
Stuart Freedenfeld, M.D.
One in six children today is diagnosed with a neurological disorder. Is there a relationship between the rising tide of ADD/ADHD, autism, anxiety, depression, eating disorders, neuro-psychiatric and developmental disorders, and the increasing levels of neurotoxic, endocrine-disrupting chemicals in our environment, our homes, and our food? The likely answer is so ominous that it cannot be ignored. As advisors, as healers, and as parents, we are required to follow the path of caution. This session will explore the field of environmental toxins and discuss how to recognize and avoid them.
Free CME Workshop for Local Clinicians, Teachers, and Providers; the Science Supporting the ARI/Defeat Autism Now! Approach
Julie Buckley, M.D.
Dr. Leo Kanner's first-ever (1943) description of 'autism' included many children who presented with significant behavioral problems but whom he noted were also quite physically ill. We will explore the complex nature of this now-epidemic illness as it manifests in today's children, and introduce the rationale behind initial management tools that can be successfully and safely implemented in a primary care setting. Comprehensive references from the medical literature will be provided.
Family-to-Family Advice at the Beginning of Your Autism & Biomedical Treatment Journey
Lisa Ackerman and Denise Fulton
As a parent, going to your first ARI/Defeat Autism Now! conference can be an overwhelming experience. What treatments do you embark on first? How do you locate a doctor and a professional team to help? What are the best practices? TACA Parent Mentors have been providing advice to families for over eight years. Come to this beginners' roundtable to obtain some advice and to set yourself in the right direction toward treatment and healing. In this session, experienced families will review the top ten tips, and take questions. Web site:
www.talkaboutcuringautism.org
.
------------------------------------------------------------------------
FRIDAY EVENING WORKSHOPS - 7:30 PM
Keeping Your Child Safe: How to Handle Emergency Situations
Bryan Jepson, M.D. & Lucas Ramirez, FNP-C
While not a CPR course, this session describes when CPR is indicated, as well as giving advice about what to do (and not do) if a child is having problems such as an apparent seizure, is choking, or might have drowned.
Cooking to Heal
Julie Matthews, CNC & Sueson Vess
Are you cooking for a special diet? Learn to make delicious GFCF and SCD-compliant meals, with options for accommodating the low-oxalate diet and multiple food intolerances such as soy and egg. We will discuss nutrient-rich and readily digestible foods (including naturally fermented foods), and provide tips for encouraging new food introductions for picky eaters. Tasting samples will be provided.





Clinician Roundtable: ARI/Defeat Autism Now!® Mentor Program

Julie Buckley, M.D. & Stu Freedenfeld, M.D. (both pictured above)

Join other physicians, both experienced ARI/Defeat Autism Now!® doctors and first-time practitioners, in an informal roundtable discussion of current issues, practical solutions to common problems that occur within an autism/biomedical-based practice, and new ideas. Mentor programs will also be discussed.

(for clinicians only)


Illness and Allergy Workshop: Experts Discuss Treatments For Immune Issues
Sidney MacDonald Baker, M.D. & Kenneth Bock, M.D
Dr. Sidney Baker is a former faculty member of Yale Medical School, where he received his medical and specialty training in pediatrics. He is former director of the Gesell Institute of Human Development. Dr. Baker's practice has gradually shifted from pediatrics and family medicine to treatment of adults and children with complex chronic illness. In private practice in Sag Harbor, NY, he is the author of
Detoxification and Healing
,
Child Behavior
(with Ilg and Ames), and
We Band of Mothers
:
Autism, My Son & the Specific Carbohydrate Diet
with Judith Chinitz; also, with Jon Pangborn, PhD,
Autism: Effective Biomedical Treatments
.
Dr. Bock received his M.D. with Honor from the University of Rochester School of Medicine in 1979. A pioneer and leader in the field of integrative medicine for over two decades, Dr. Bock's expertise lies in bringing a comprehensive integrative medicine approach to complex medical problems. His healing program for the 4-A disorders is detailed in his latest book,
Healing the New Childhood Epidemics: Autism, ADHD, Asthma and Allergies
, which has received international acclaim.
New Study Reports Strong Link Between Toxic Metals and Autism Severity
Association found between toxic metal body burden and red blood cell glutathione levels


J.B. Adams1§, M. Baral1, E. Geis2, J. Mitchell1, J. Ingram2, A. Hensley2, I. Zappia2, S. Newmark3, E. Gehn2, R. A. Rubin4, K. Mitchell2, J. Bradstreet1,5, J.M. El-Dahr6
Abstract
This study investigated the relationship of children's autism symptoms with their toxic-metal body burden and red blood cell (RBC) glutathione levels. In children ages 3-8 years, the severity of autism was assessed using four tools: ADOS, PDD-BI, ATEC, and SAS. Toxic-metal body burden was assessed by measuring urinary excretion of toxic metals, both before and after oral dimercaptosuccinic acid (DMSA). Multiple positive correlations were found between the severity of autism and the urinary excretion of toxic metals. Variations in the severity of autism measurements could be explained, in part, by regression analyses of urinary excretion of toxic metals before and after DMSA and the level of RBC glutathione (adjusted R2 of 0.22-0.45, p<0.005 in all cases). This study demonstrates a significant positive association between the severity of autism and the relative body burden of toxic metals.
Simple Summary
The cause of autism is generally viewed as a combination of genetic susceptibility and environmental factors, but the exact nature of those factors is unknown. This study found highly significant correlations between the severity of autism and the level of toxic metals excreted in the urine, before and after the administration of DMSA. DMSA is a FDA-approved medication for treating lead poisoning; it acts by binding to toxic metals and is then excreted with them in the urine. So, measurements of toxic metals before and after administration of DMSA give an estimate of body burden of toxic metals. This study found that the children who excreted higher levels of toxic metals tended to have more severe autism. Autism severity was assessed with four different tools, and all four assessment tools found highly significant correlations. Regression analysis found that 22-45% of the severity of autism could be explained by the level of toxic metals and the level of glutathione, which is the body's primary defense against toxic metals. The ADOS, which is the most rigorous assessment tool and is often viewed as one of the two "gold standards" for diagnosing autism, yielded the strongest link (45%) between autism severity and toxic metals/glutathione. The results were highly significant for all four assessment tools.
So, although further investigation is needed, this study provides a strong link between the severity of autism, toxic metals, and glutathione (the body's primary defense against toxic metals).
Events in the Community ...
Author Event in Southern California: Blaze Ginsberg on

Episodes: My Life as I See It
Host:
The Book Works
Price:
Free - refreshments will be served
Date:
Thursday, Sep. 10
Time:
7 p.m. - 9 p.m.
Location:
The Book Works in the Flower Hill Mall
Address:
2670 Via de la Valle, Suite A230
City/Town:
Del Mar, CA
Join us for an interview with debut writer Blaze Ginsberg and Debra Ginsberg (author of
Raising Blaze
). They will discuss
Episodes: My Life as I See It
, a stunning new memoir written by Blaze about his freshman through senior year of high school. Inspired in format by the Internet Movie Database and TV.com, the book is written in episodes about his quest for the perfect trio of friends, his crush on the actress Hilary Duff, and his never-ending search for a girlfriend. There will be time for Q&A and a book signing will follow. This event is free to the public.
"Blaze is BRAVE. Blaze is BOLD. Blaze blazes his own literary path with humor and pathos. Blaze has a capacity to translate the often untranslatable differences of human beings... A triumph!" -- Jamie Lee Curtis
----------------------------------------------------------------------
ARI/Defeat Autism Now! Regional Conference
Minnesota History Center - Sept. 12-13
Join us this month in St. Paul, Minnesota to network with parents and clinicians using the ARI/Defeat Autism Now! approach. Licensed medical providers can earn CME credits attending our Introductory Workshop* Sunday while exploring the latest research and treatment findings.
Conference lectures will be translated to Somali live 9 a.m. to noon, then we will break for lunch, followed by Q&A 1-3 p.m. with Nancy O'Hara M.D. The cost to attend Somali Translations is $25 - or bring a second person and receive 2-for-1 admission.
$25 Buddy Passes for friends or family are only available to attendees who pre-register online by Sep. 9th.

Speakers include:
- Kyle VanDyke, M.D.
* Attendance at our general conference, Mini-DAN!, or Introductory Workshop does not count toward being listed on the
ARI Clinician Registry
. To be listed, clinicians must attend our Nutrition Seminar or our Clinician Seminars.
----------------------------------------------------------------------
'Back to School' Autism/Asperger's Conference set for Sept. 18-19th in Mesa, AZ
LOCATION:
Mesa Convention Center
263 N. Center Street
Mesa, AZ 85201
map
Join us this month at the Mesa 'Back to School' Autism/Asperger's Conference featuring tracks on school, family, medical, social/speech and teen/adult Issues. Hear top experts including keynotes Temple Grandin, Pamela Crooke, and many more.

Certificates of Attendance are available at the end of each day (7 contact hours/day). Approved by Arizona Department of Health Services for Speech Language Pathologists & Audiologists for 7 hours (0.7 CEU's) for each day.

Learn more & Register Online:

----------------------------------------------------------------------
Educating & Healing Children with Autism
2nd Annual New York City Autism/Asperger's Conference
DATE: October 3-4, 2009
TIME: 8:30 am - 5:00 pm each day
LOCATION:
Stephen Gaynor School
148 West 90th Street
New York, NY 10024

Keynote Speakers:
Saturday: Eustacia Cutler (mother of Temple Grandin)
- Personal and Historical Reflections
Sunday: Nancy O'Hara, MD -
Biomedical Treatments for Autism from A to Zinc
Presentations include:
Nutritional Problems in Children with Autism: Assessment and Treatment - James Adams, Ph.D.
A "Best Practices" Model of Behavioral Treatment for Autism - Doreen Granpeesheh, Ph.D., BCBA
Writers Panel: David Kirby, Kim Stagliano, Barbara Fischkin, Dan Olmsted & Stephen Shore
Teaching Yoga Skills to Young Children with Developmental Delays - Deborah Gruber, M.Ed., Ph.D.
Learn More
Register Now
----------------------------------------------------------------------
ARI/Defeat Autism Now! Fall 2009 Conference

Dallas, TX - Oct. 8-12

Registration for our Fall 2009 Conference - Oct. 8-12 in Dallas - is now open at www.DefeatAutismNow.com.
We are very pleased to announce that the fall conference offers a variety of new financial support options for families, including: Buddy Passes, free attendance for volunteers on days they help, and 50% Angel Fund discounts for families in financial need. You can even save $5 by 'Going Green' - receiving your conference manual electronically online. Angel funds and volunteer options are limited and offered on a first-come/first-served basis.
Join us as we explore the latest information on effective treatments for autism:
Learn the latest research and treatment findings
Take advantage of practical support in our demo room, for taking a biomedical approach home

Network with parents and clinicians using a biomedical approach
Earn CME credits attending our Clinician or Nutrition Seminars (licensed medical providers)
------------------------------------------------------------------------

Saving our Kids Healing Our Planet Green Expo
Newark, New Jersey Sept. 12-13
Saving Our Kids, Healing Our Planet is not just another Green Conference! This two-day event sponsored by the University of Medicine and Dentistry of New Jersey - New Jersey Medical School (UMDNJ) and the city of Newark is the first green children's health expo in New Jersey.
This event focuses on Prevention and Natural Treatments for Symptoms Associated with Asthma, Obesity, Autism, ADHD, Allergies, Childhood Cancers, etc.
Speakers
include Elizabeth Mumper M.D., Deirdre Imus, Kenneth Bock, MD, Lisa Lewis Ph.D., and many more.
Learn More
100% of the profits generated by SOKHOP are donated to
Vital Interventions Accessible (VIA)
, a non-profit organization devoted to helping families of children with disabilities to pursue safe and effective interventions and therapies, and to The Autism Center at UMDNJ.